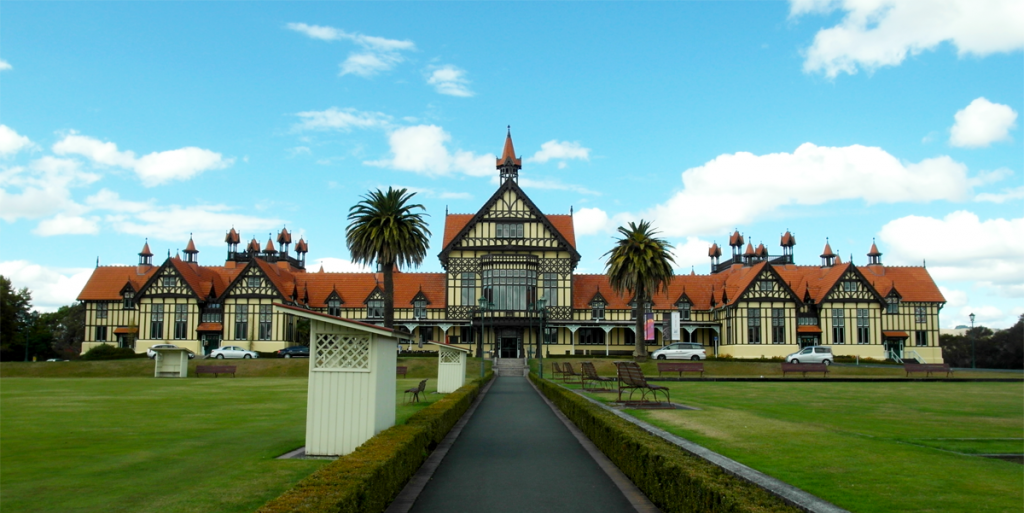 Rotorua museum
After the first half day was spent at Hobbiton, it was time for some town exploring. Somehow that afternoon, the smell of sulfur was strong that I had to cover my nose with tissue.
Anyway, a quick lunch and I was off to
Rotorua Museum
. There is an interesting history of the building, it was used to be a bath house to treat wounded soldiers from the war. And some of the bath rooms were shown in this building. The location of Rotorua caldera with a lot of thermal activities made it a perfect location for a bathhouse. There were many different kind of baths to take, from sulfur bath to mud bath (For tourists who want to experience sulfur bath, they can go to
Polynesian Spa
located near museum).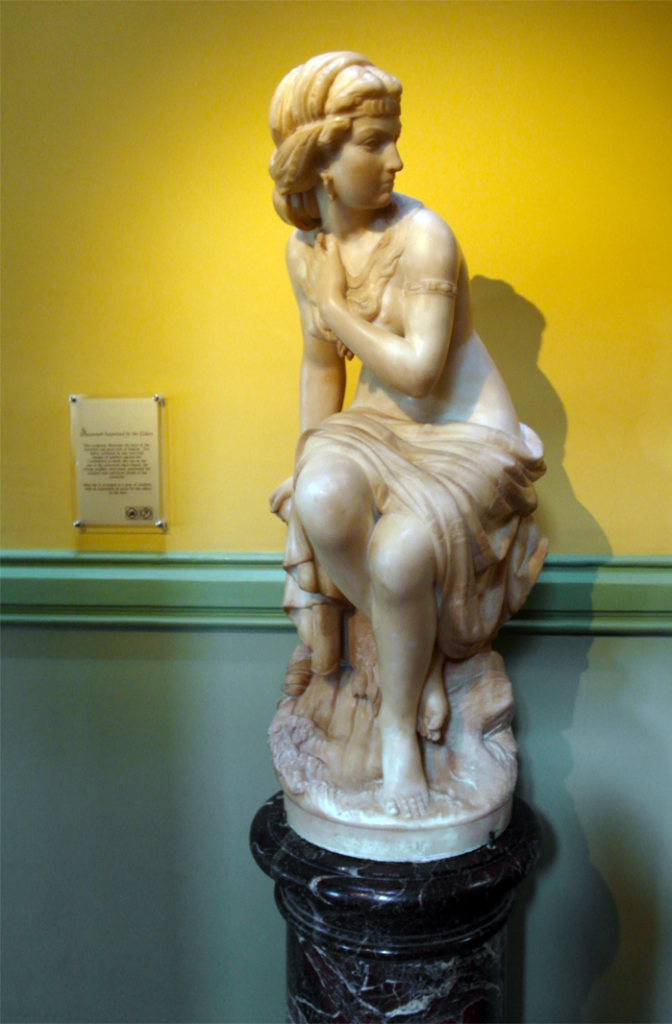 a statue in the corridor
From Government garden, there's a path leading to lake Rotorua. Luckily by this time, my nose got used to the sulfur smell and I can thoroughly enjoy the beauty of my surroundings!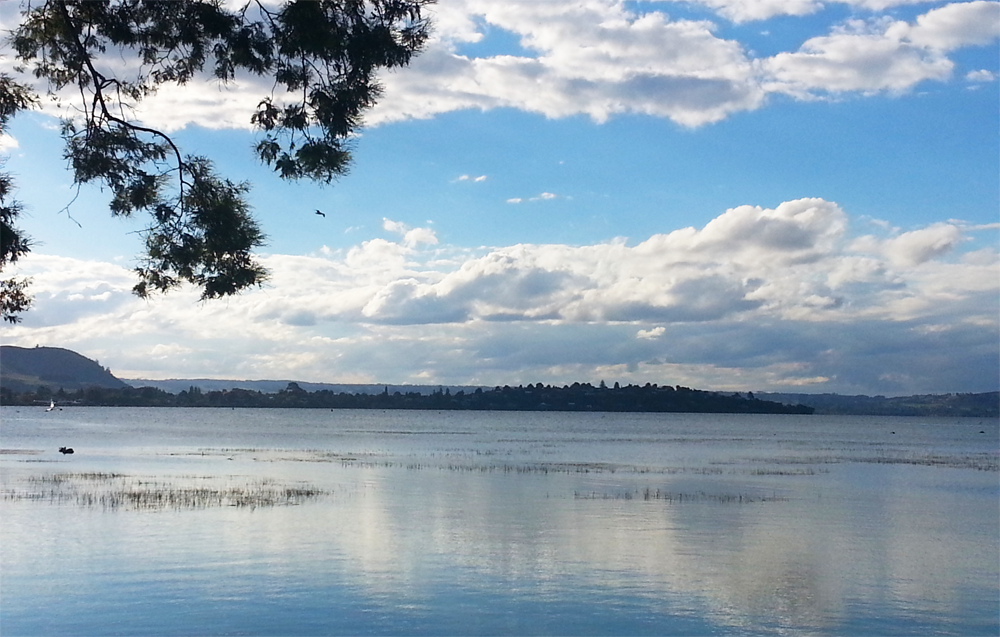 beautiful Lake Rotorua-I can't get enough of it!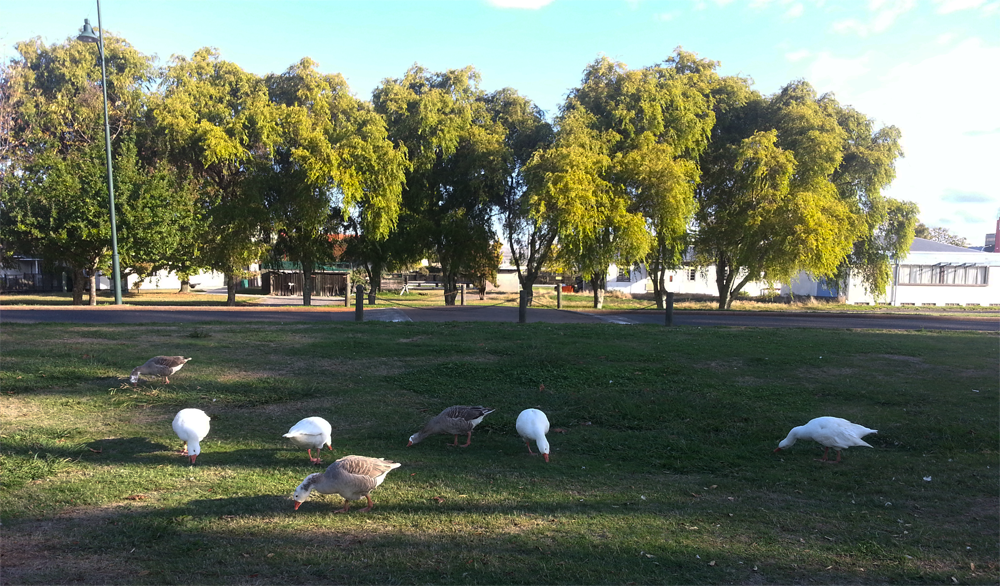 a group of geese having a feast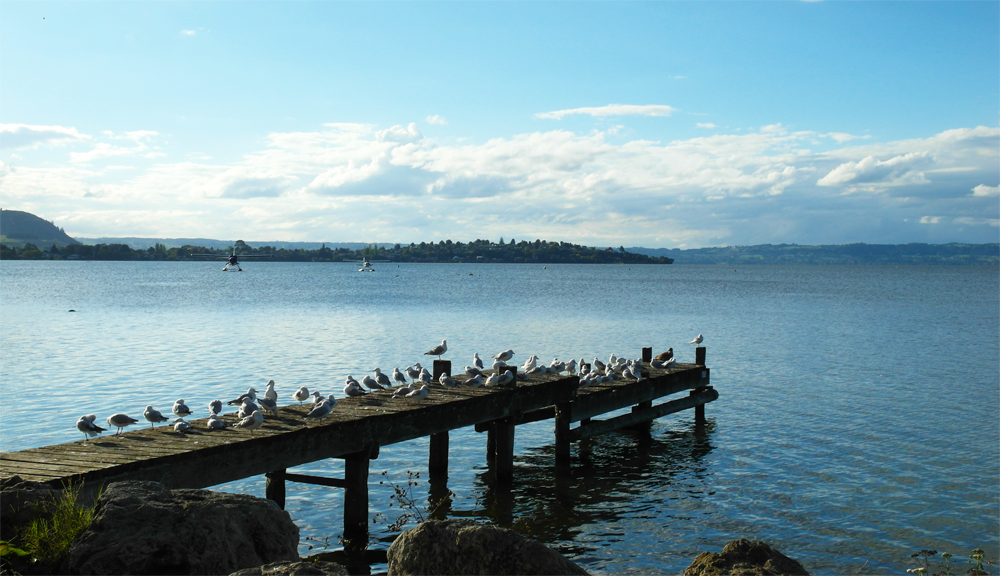 seagulls passing by on their way migrating

a couple of black swans-they are sooo beautiful!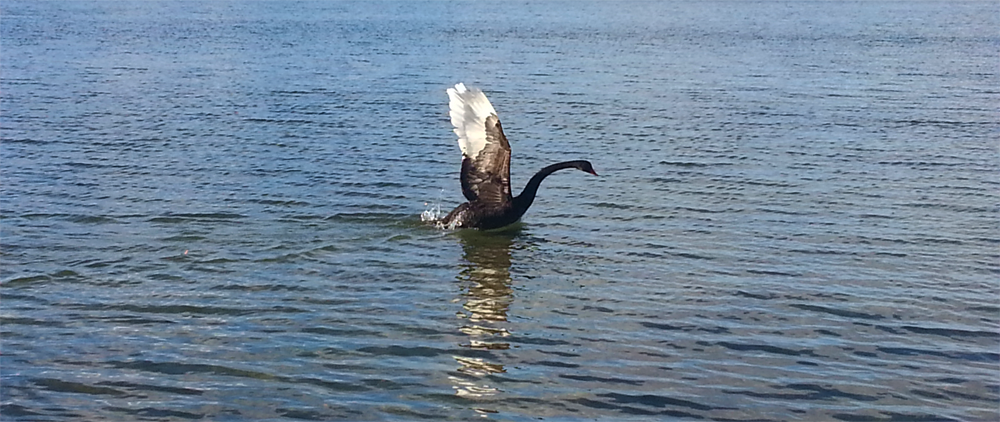 a black swan taking off
I really love the following photo. The blue color of the sky was reflected beautifully by the lake giving the illusion they were one unity and weren't separated kilometers away.