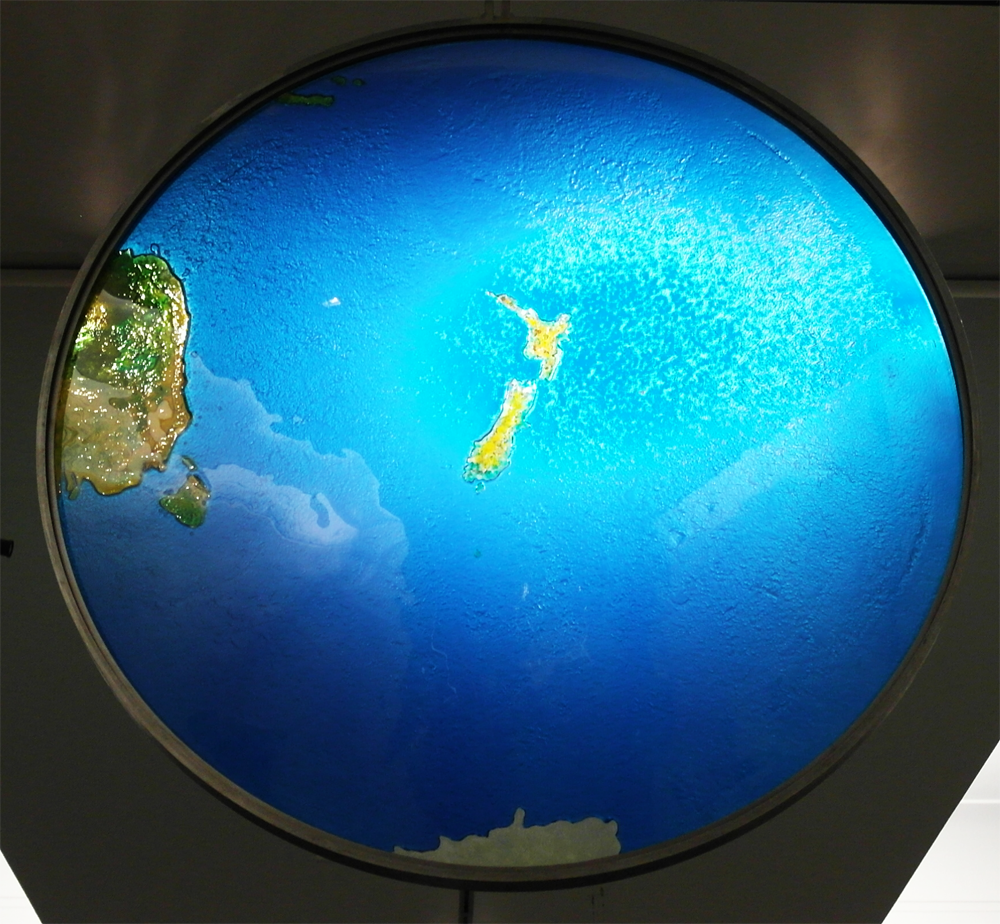 My vacation was started with a very interesting incident.
It actually could be considered darn annoying, however surprisingly, I felt light and took it very easy.
My flight to Auckland wasn't a direct one as there was a few hours layover in Sydney. The first flight was Qantas, and I have no complaint about it. The second one was LAN, and I have one very strong complaint. The lunch was AWFUL! A bun, with very cold cheese and ham in it. It was a huge difference from what I had on my first flight. But no, this is not the incident I wanted to talk about.
Upon landing, as everyone do, I went to luggage carousel to get my baggage.
So I waited... and waited... and waited... and after maybe 30 mins of waiting and the luggage on the carousel was getting scarce, I had a suspicion that maybe something happened with my baggage. There was another girl waiting for her baggage. We shared concern that maybe we should ask someone, and off she went to lost and found (or is it baggage service room? I can't remember...). I waited for another few minutes before I also headed to the room I saw that girl went in.
A very nice lady checked our luggage whereabouts in her computer, and it turned out that my luggage was on its way to Auckland and it would only arrive in 2 hours, and the other girl's was still stranded in London...
So, the nice lady helped filing in report for the other girl, and it turned out that her first name is the same as mine!! what a very strange coincidence, right!?!
Then, since the nice lady assured me that it would be better if I left now and had my luggage delivered later tonight, so I left the airport after giving the details of my luggage content to the custom officer and also my luggage padlock code.
I was fully aware that I should at least feel a little bit annoyed about the whole delayed luggage thing, but surprisingly, I wasn't annoyed at all. I believed that everything would be alright. The luggage wasn't missing, it was delayed and it made a whole lot different. It would come back to me soon enough, and at my hotel, I was sure toiletries were provided, and I had my toothbrush with me, so I could manage for another few hours until my luggage was delivered to me. If anything, I felt like a heavy burden (literally!) was lifted upon me. I didn't have to haul 17 kgs luggage me all the way from airport to hotel. All I had to carry was my backpack and it weighed less than 5 kgs!
*Though in the end, I only got my luggage the next morning, I can't say that it affected my mood at all.
**By the way, I almost lost my passport at the airport too due to my stupid clumsiness. I truly thank the information uncle who patiently advised me on what to do (and again asked if I got my passport back when I passed by his counter on my way out), the custom officer who seemed to think the passport incident amusing since he kinda held back a smile throughout explaining where I should go to get my passport, and Air New Zealand baggage officers for keeping my passport when I stupidly left on her table, and passed it back to me without anything but a smile.
So then, I took
Airbus
to CBD area, and it stopped at a bus stop near Mercure Hotel at Custom East Street. I found a deal from
Wotif
- 2 nights get 1 night free - and considering its nice location in CBD, I just had to take it and I was glad I did.
The hotel is definitely not new, but it's decent enough to stay for a few days.
The location is very good. Close to Ferry Building and Britomart Train Station. Bus stop is practically right at the door. And it is also one of the hotels in hotel pick-up list of many local tours. There are a lot of eating places around the hotel, and
Esquire Coffee
is right across the street. Shopping street - Queen Street is only few seconds walk from the door.
The receptionists were very helpful and friendly - the check in took only few minutes without any hassle; when I had a problem with my television, they responded quickly, and this I truly appreciate.
The room was clean and big, though tired. I got a room with 2 single beds, with a view of Custom East Street. Bathroom was a little aged, but clean.
Here is some photos of the room and surroundings.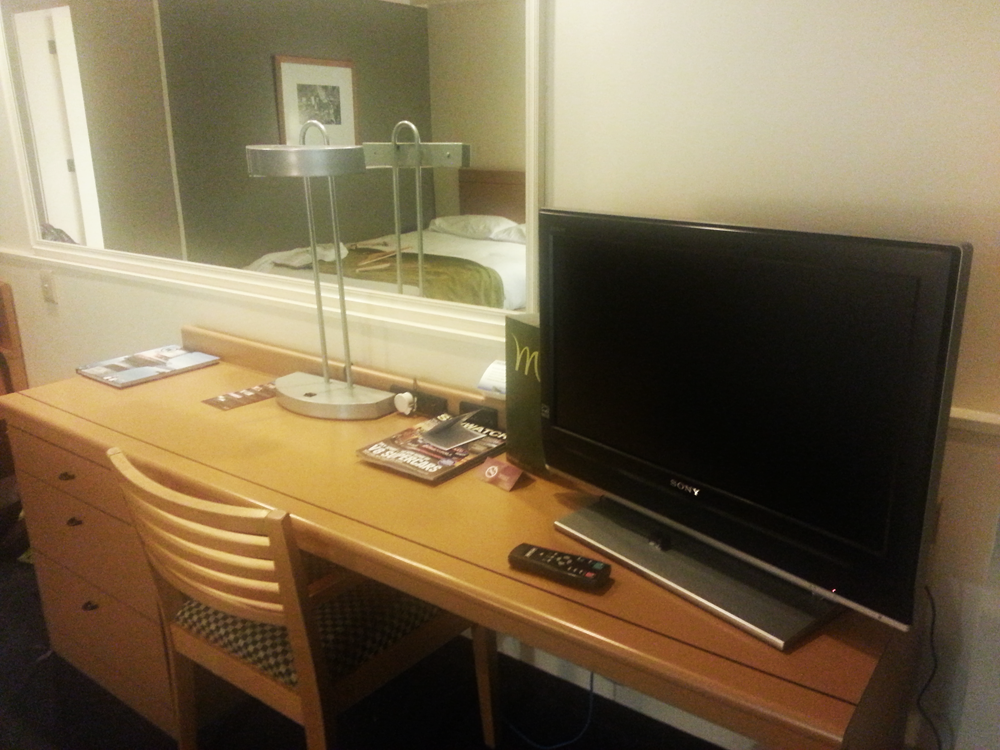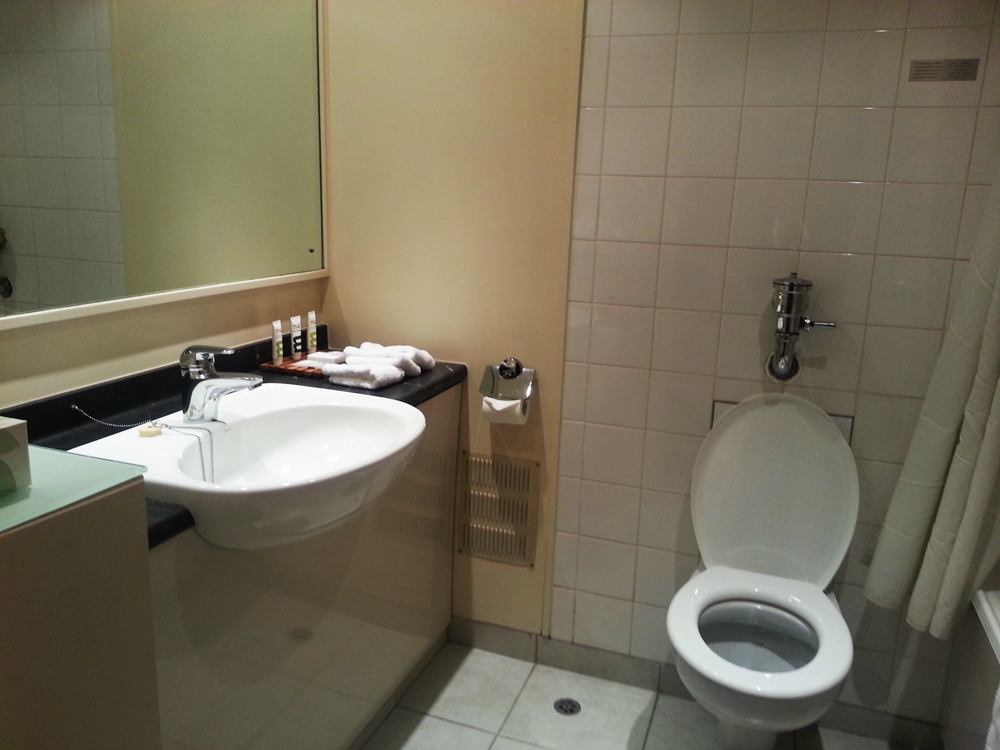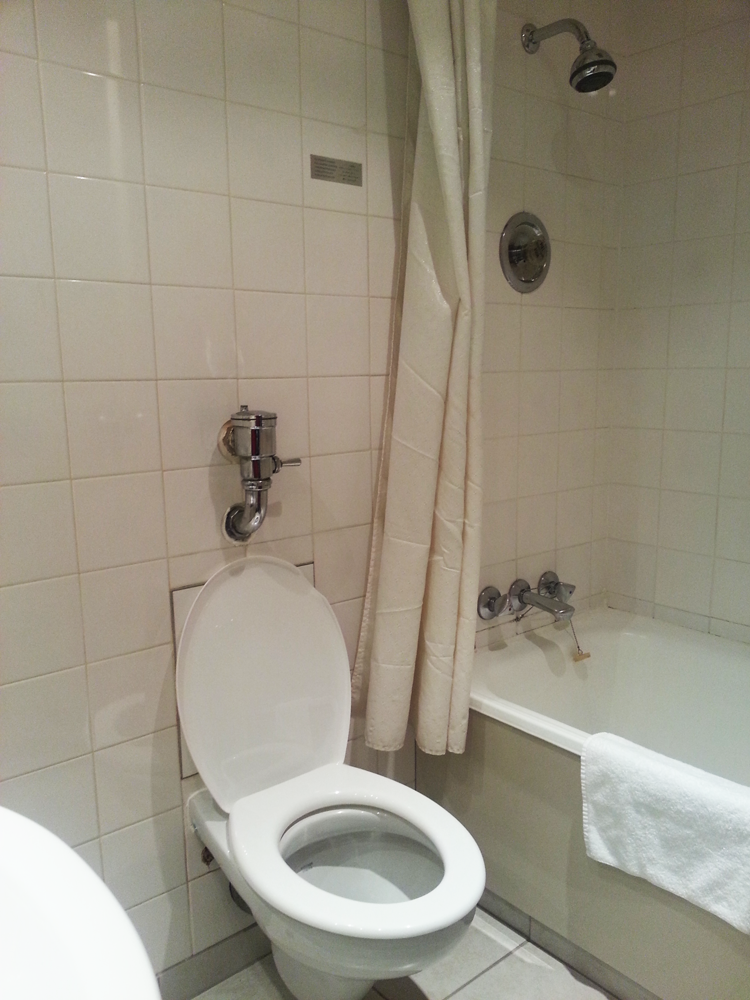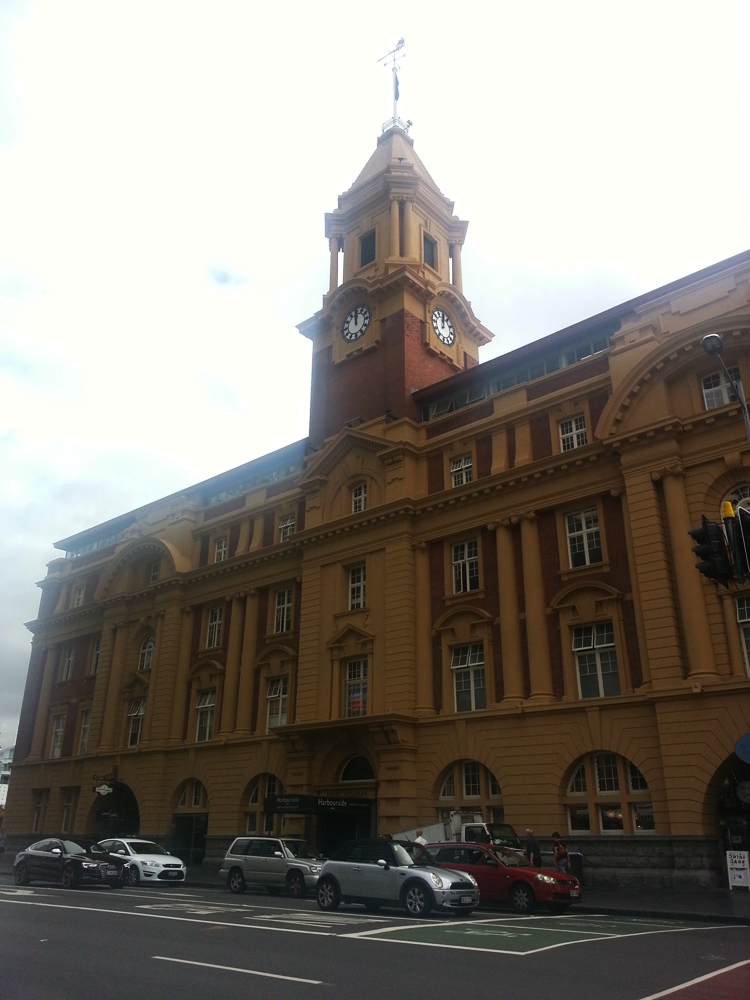 Ferry Building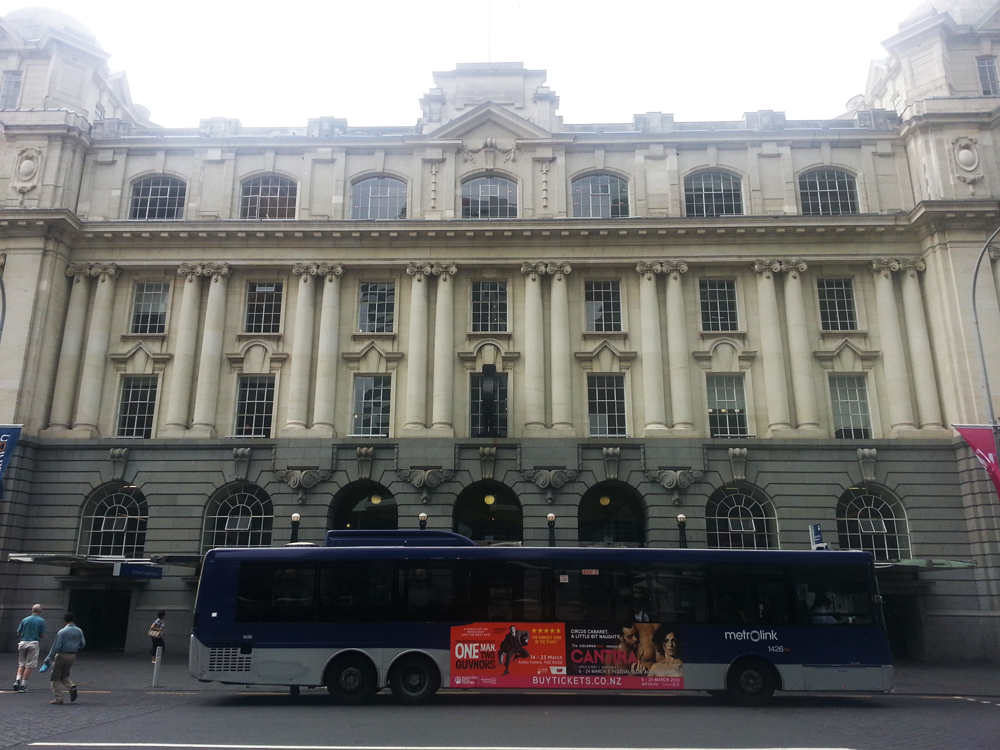 Britomart Station