Finally I'm here in the departure area waiting for my 830 PM flight to Sydney!
I spent my day packing 25 inch luggage, it's officially full with clothes and all the crap a girl needs. It indeed crossed my mind that I might pack too much crap, but after repack twice, I only managed to remove 3 items -_-
It's raining in Singapore which I hope it won't cause any delay to my flight as I have a connecting flight to Auckland and I really don't wish having to spend too much time waiting in airport... though I have to say that if only all airports are like Changi, it might be alright - but until now, I haven't found any airport that is at least has the potential to become the second best airport after Changi.
Anyway, there's a very cute display of 2 pandas in terminal 1 public area and departure area which I believe it has something to do with Kai Kai and Jia Jia-2 pandas lent from China to Singapore Zoo.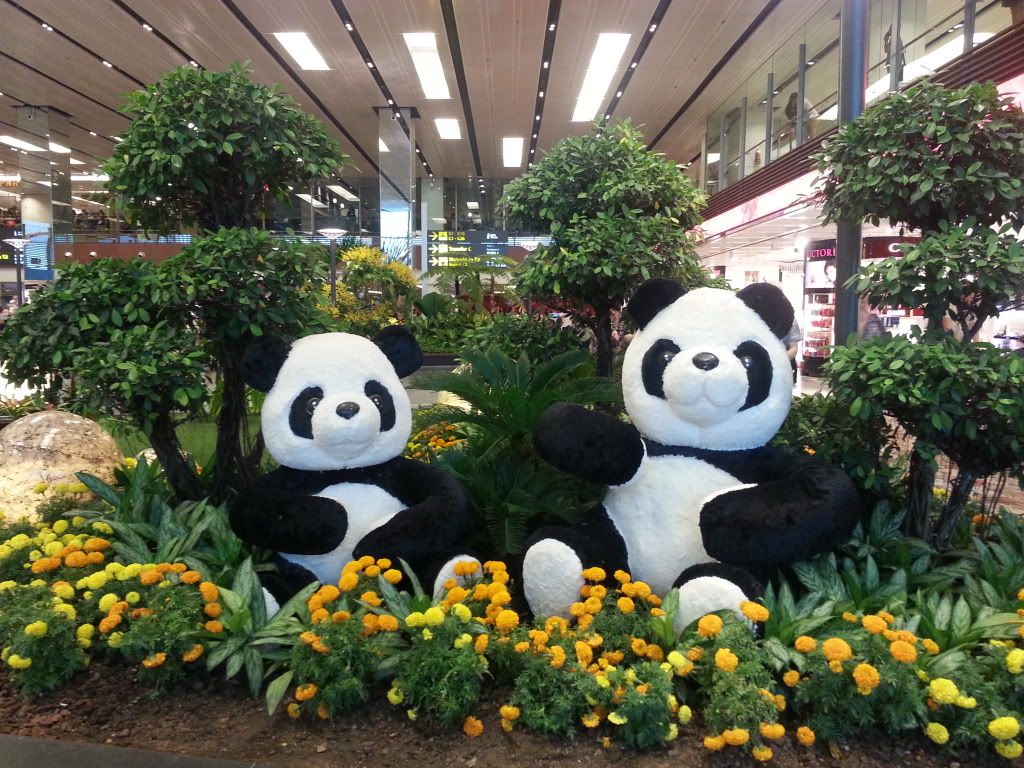 And this is my plane waiting for its passengers in the rain...