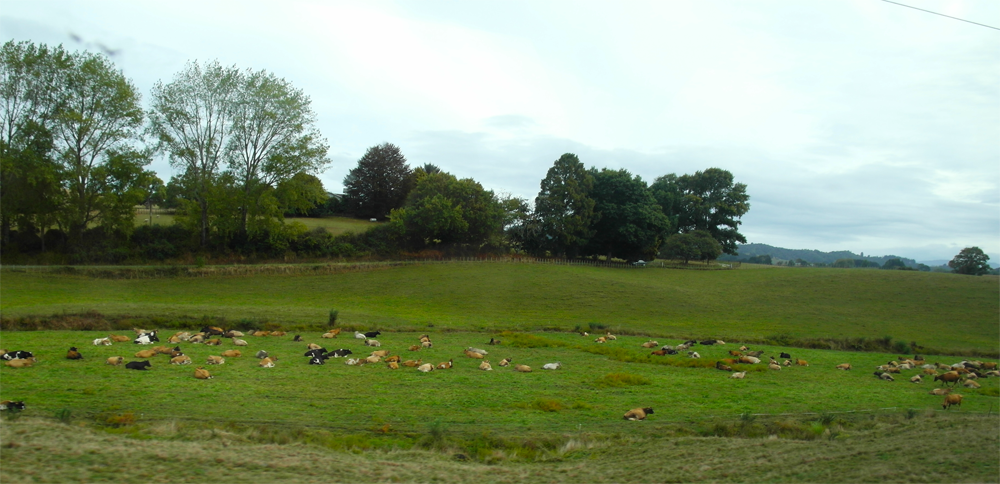 view on the way to Rotorua - cows!
My next destination after Auckland was Rotorua. One reason was because there is a tour to Hobbiton starting from there and it is much cheaper and less exhausting than taking it from Auckland - it takes around 3-4 hours from Auckland to Matamata compared to 30 mins from Rotorua. The other reason was this one-way day tour from
Grayline
covers the places I wanted to visit, such as
Agrodome
,
Waitomo Glowworm Cave
and
Te Puia
.
It started off early from Auckland. My pick up was at 715AM, though then it only came to pick me up at around 730. There were only less than 10 people in the bus that actually could accomodate up to 30-40 pax, so as you could guess, most of the people sit on their own, except for an elderly couple and a mom with his son.
Right soon after we left Auckland CBD, we were served morning coffee with 2 piece of cookies. There were choices of coffee, tea and milo.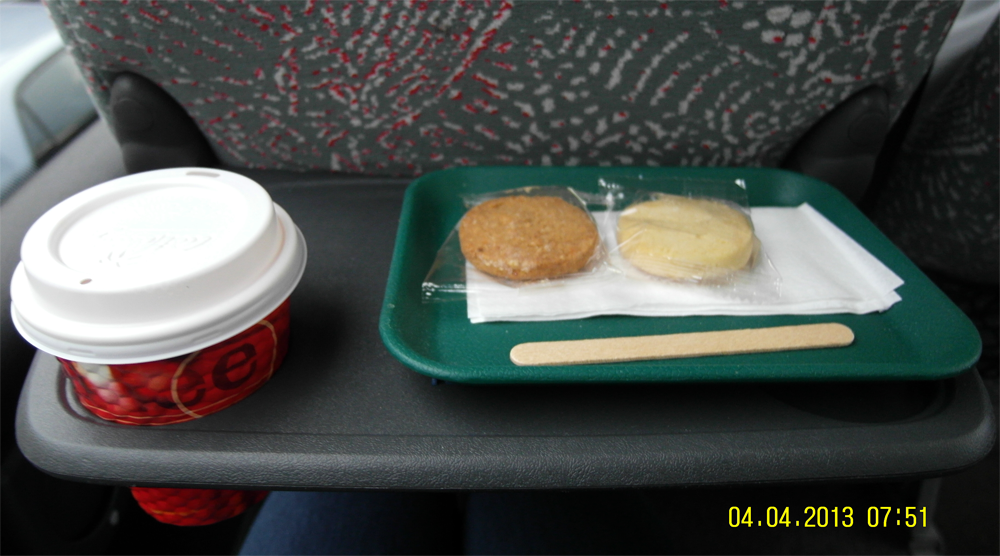 Throughout the journey, I just gotta say that the view was just amazing! Very vast meadows and green hills all around us as far as our eyes can see, cows and sheep enjoying their time munching away the grass-all in all, I was mesmerized to see such healthy cows or sheep. I really think that they were happy!
From where I came from, I often passed by a small farm on my way from my hometown to Jakarta or Jogjakarta, and it seems that as far as I remember, I always think that the cattle all look sad and skinny. I could see the protruding rib cage, and I have no other feeling that sorry for them. But in New Zealand, I ALWAYS smile every time I see a cow or sheep and I feel suddenly happy for them.


Our first stop was Glow Worm Cave at Waitomo.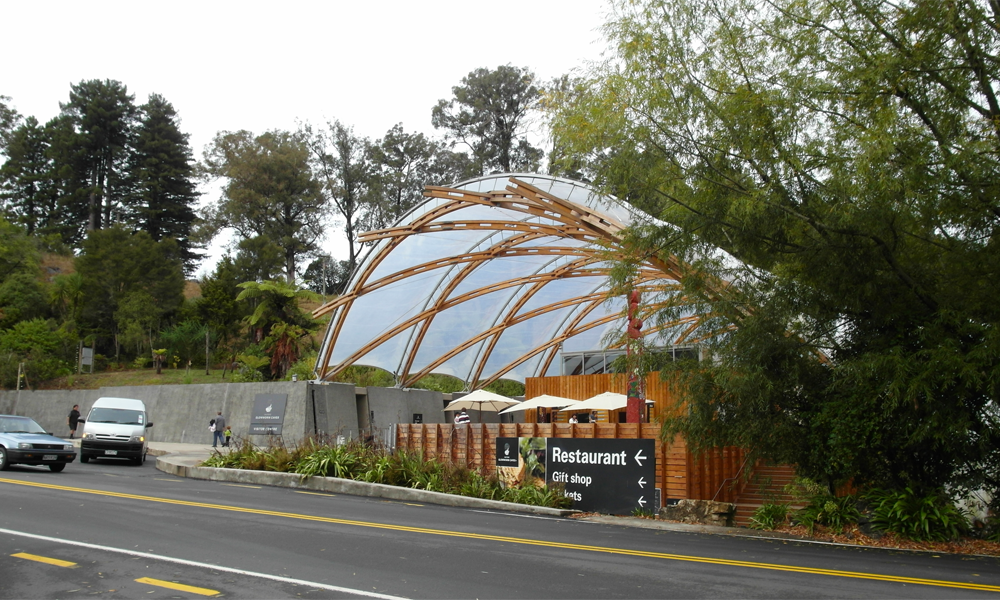 entrance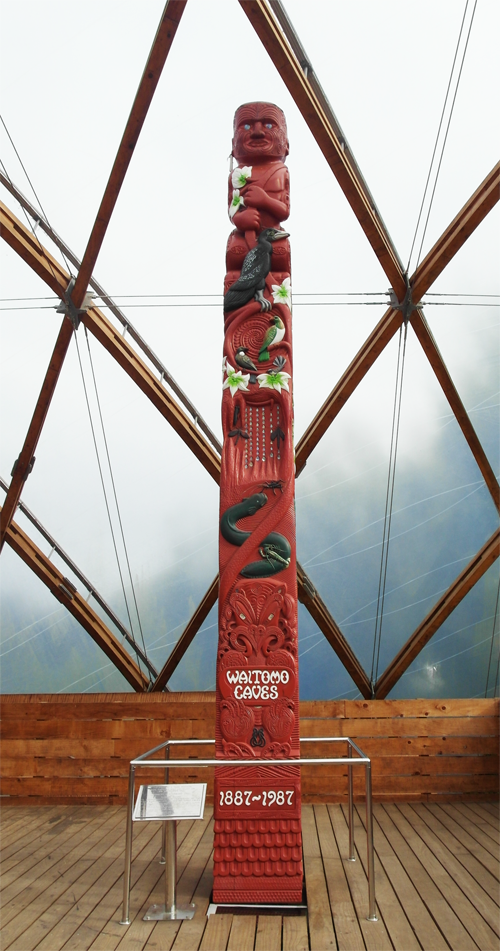 statue at the ticket lobby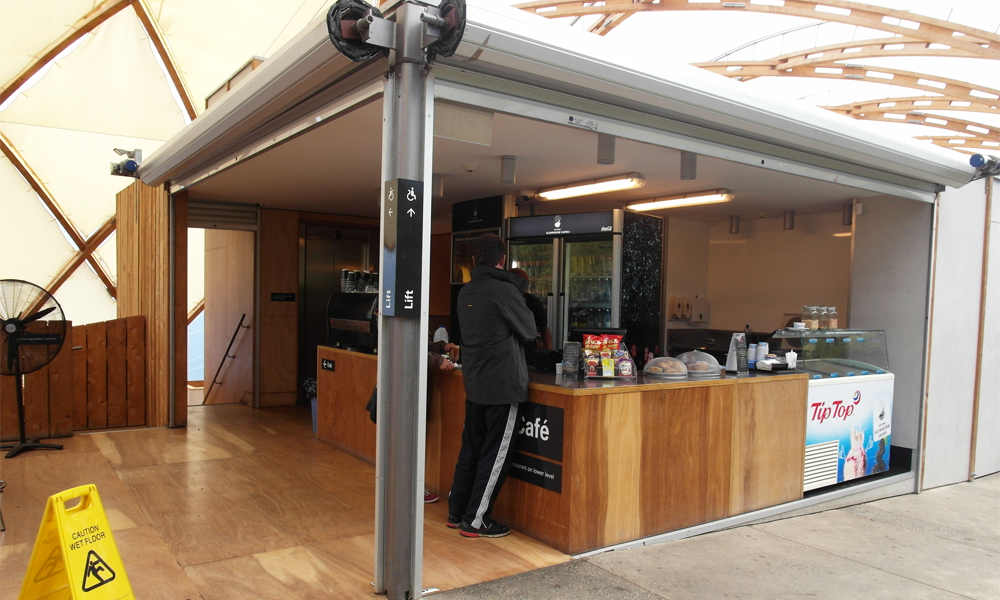 cafe
The entry to the cave must be accompanied by a guide, and all of us were brought in by a nice lady who had been working there for more than 20 years (wow!). She explained how there are actually a lot of caves in the area, but only few of them are opened for visiting. Taking photo is allowed but with no flash, my photos didn't come out well :(
I was amazed to know that they are actually glow larvae-instead of worm. Of course if the sign says "Glow Larvae Cave", I don't think anyone would be interested in visiting...
The highlight of this cave is taking a boat throughout a water covered area of the cave where there are maybe hundred thousands of glow worm (I use the word "worm" as it makes me feel less "euww") hanging on its ceiling. No photos were impossible to take in almost no light place (or maybe my camera wasn't good enough), so I attach a photo of postcard that I bought with no intention to send out :D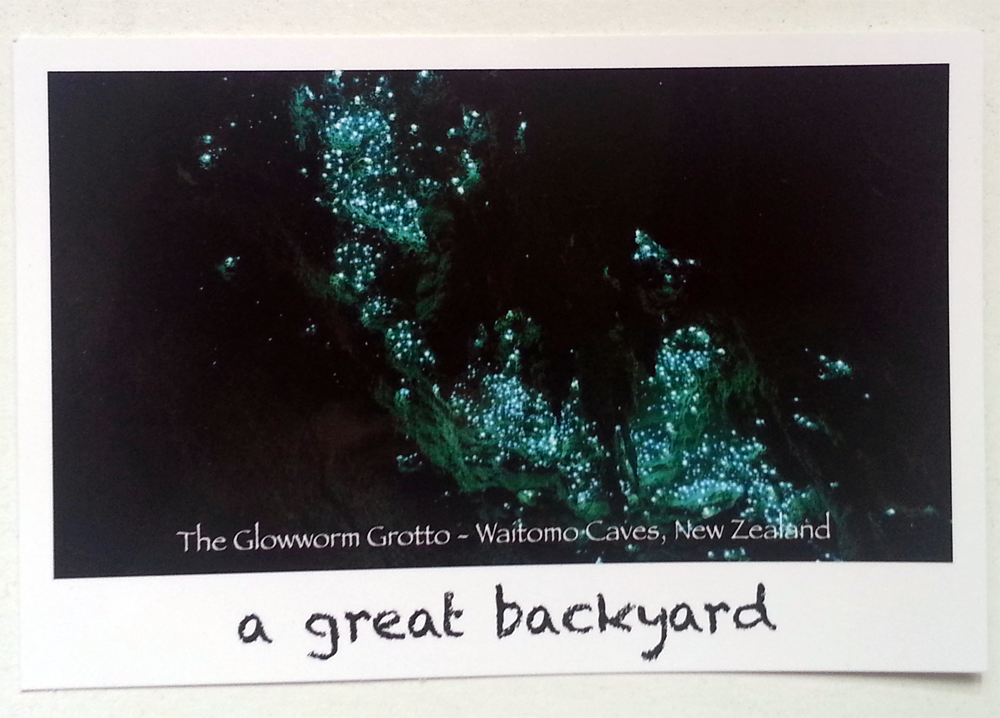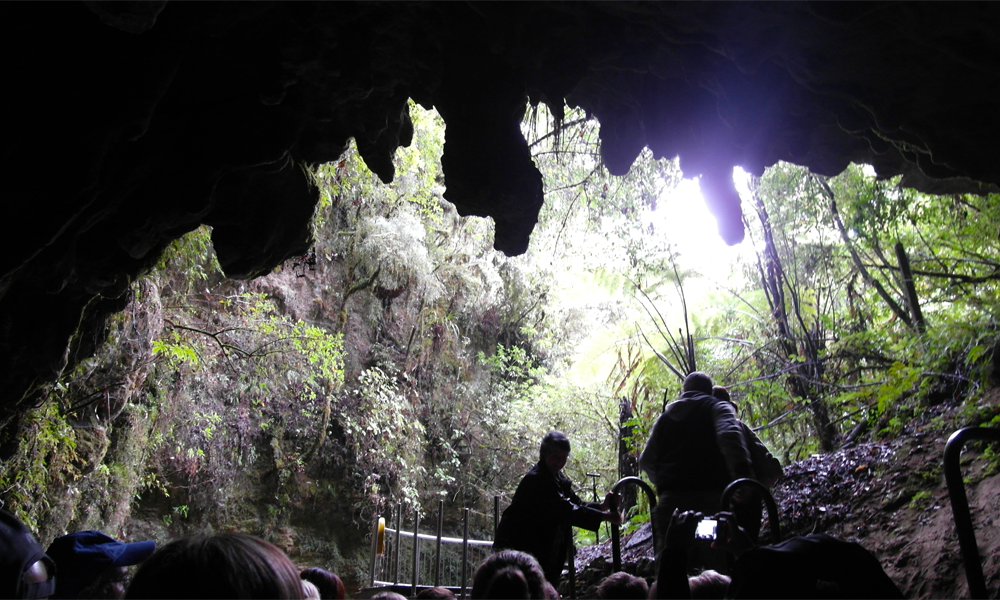 end of tunnel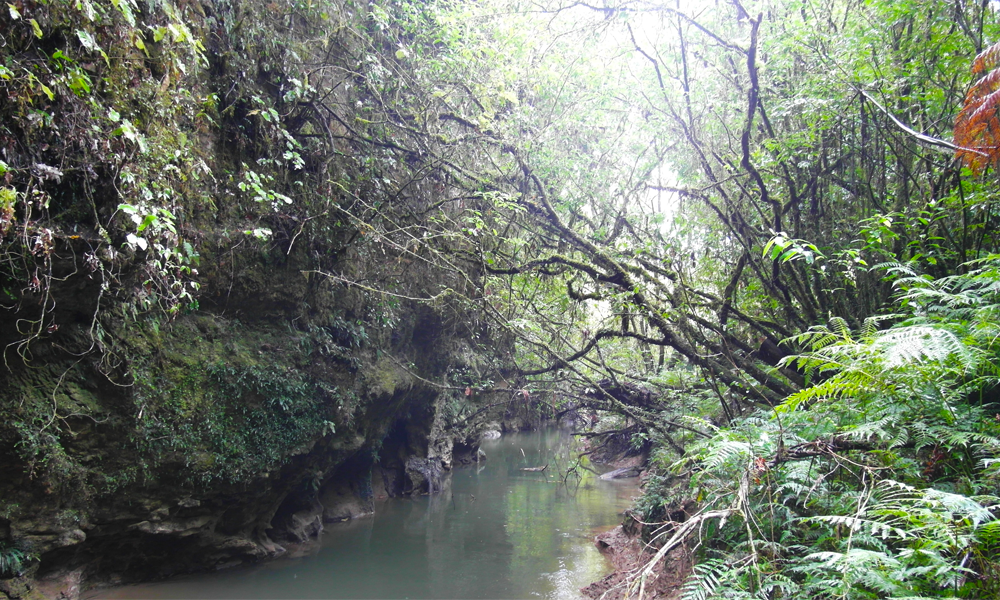 outside the tunnel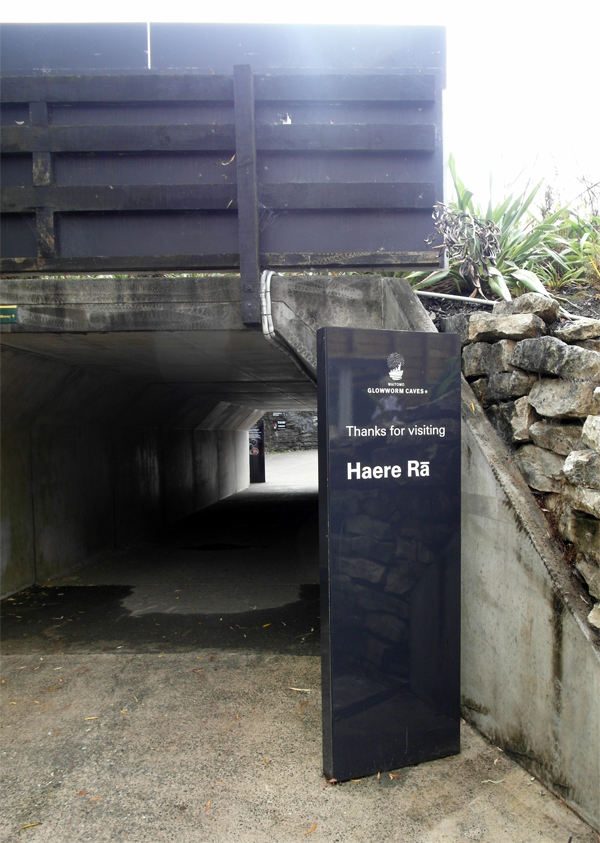 bye bye Waitomo Glowworm Cave~
Right after Waitomo Cave, we were served lunch, which was ordered from the cafe actually. When I touched it and it felt cold, I thought that it would be something that I would not like because I love my meal to be warm. The content of my lunch box was a sandwich with chicken, veggie, some sauce and raspberry jam (if I'm not wrong), a tiny muffin(?), a tiny apple, a cup of cheesecake and a small box of juice.
I wasn't very happy with the meal honestly, but I tried it anyway and I was surprised to find myself enjoying the meal-it was delicious! It was definitely something very different from the usual Asian meal, but it was really good!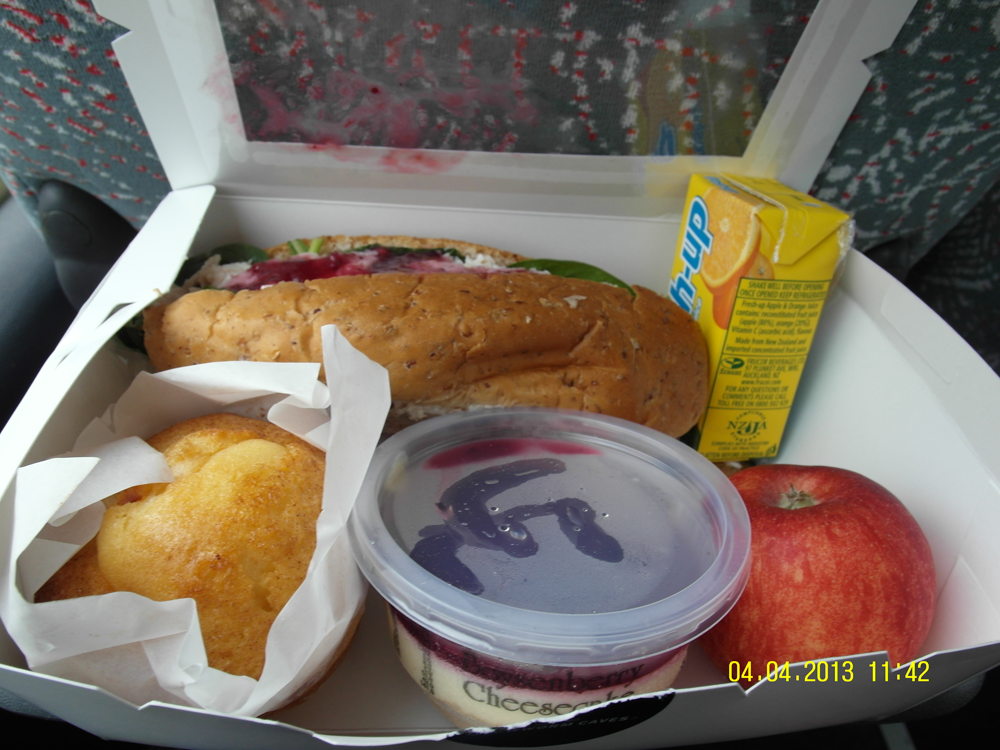 lunch
The next place to visit was Agrodome and I got to have close encounter with farm animals, hand-feed them and pet them, watched with farm dog and sheep shearing shows. I love animals so I love every minute spent in this place! :)
I kinda felt sorry for the sheep that was sheared during the show, he (or she?) didn't look like he/she enjoyed the process at all...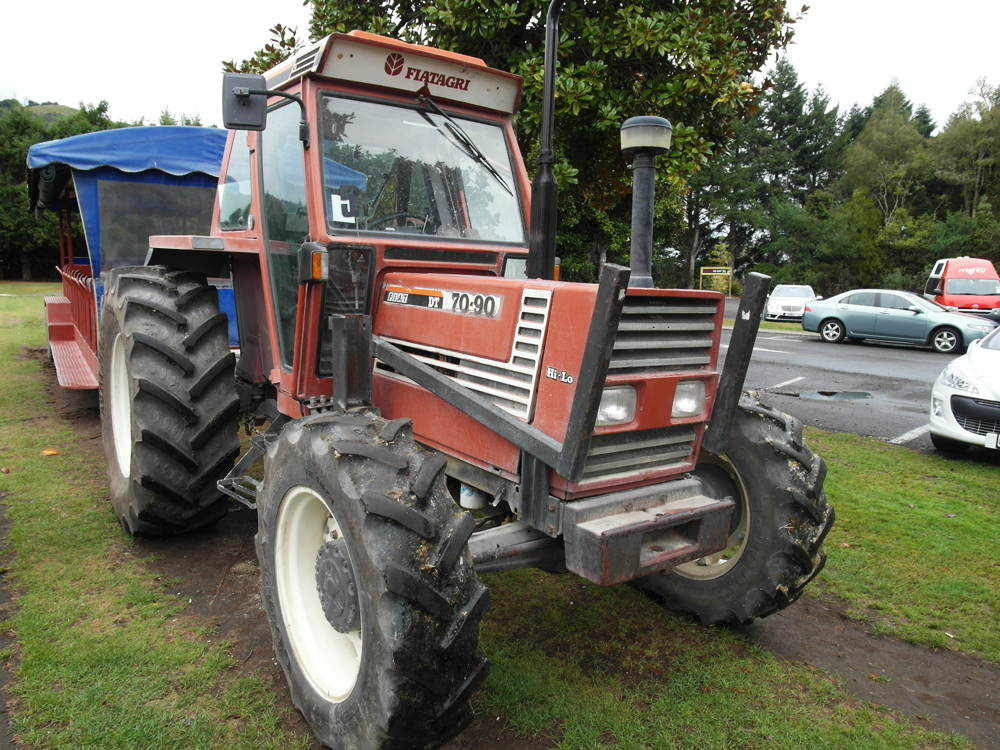 Farm tour tractor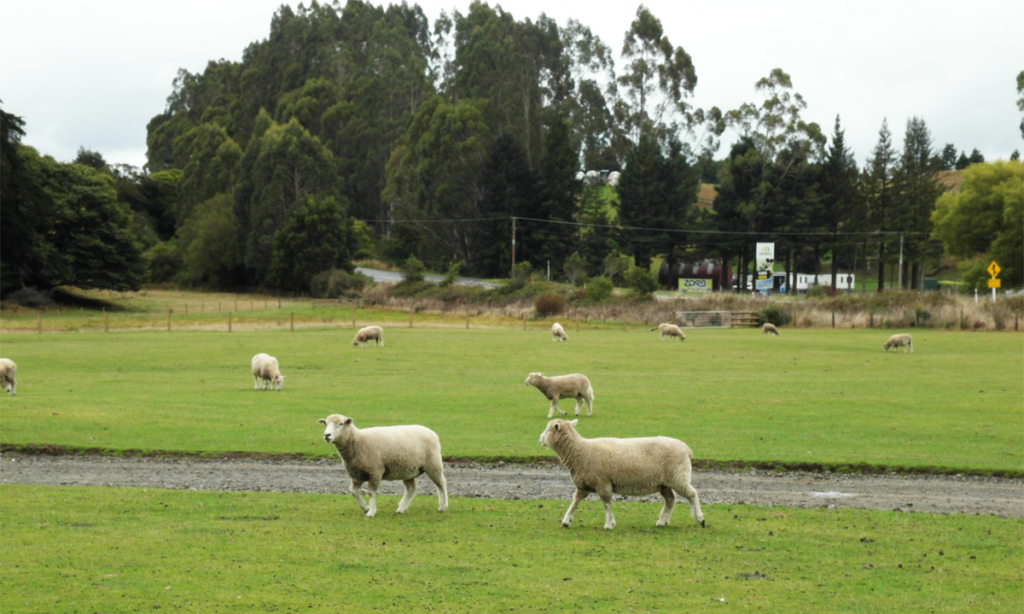 sheep!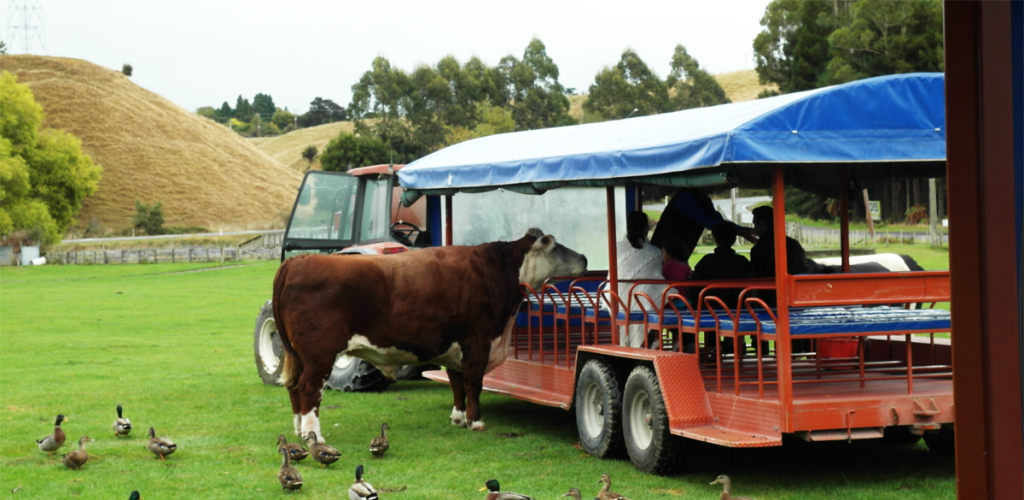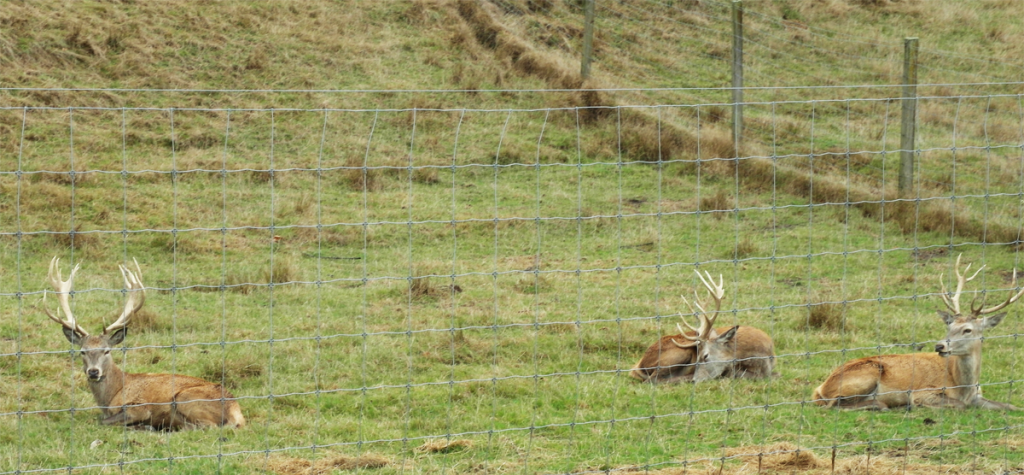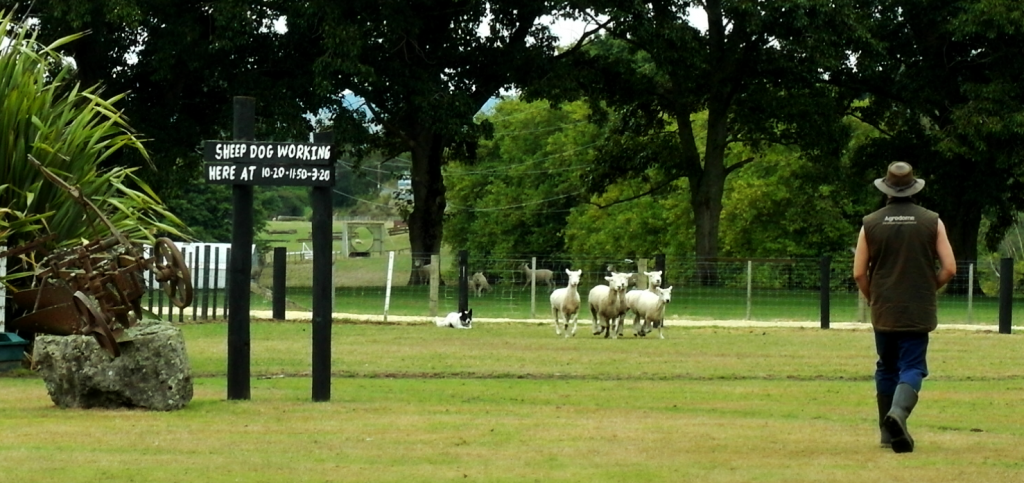 farm dog show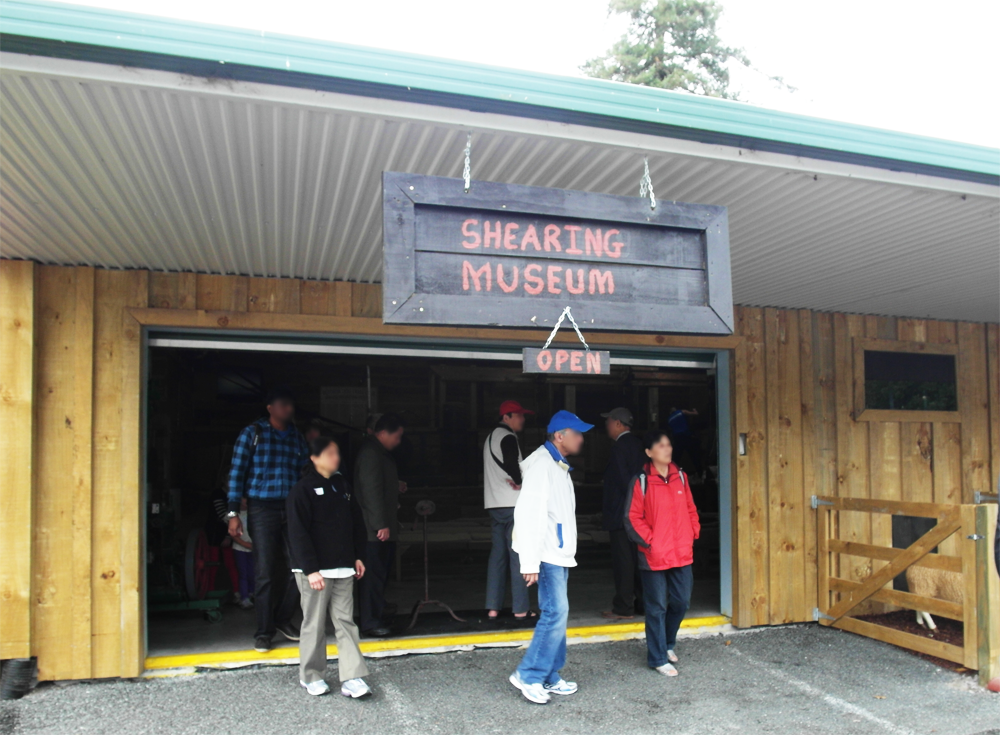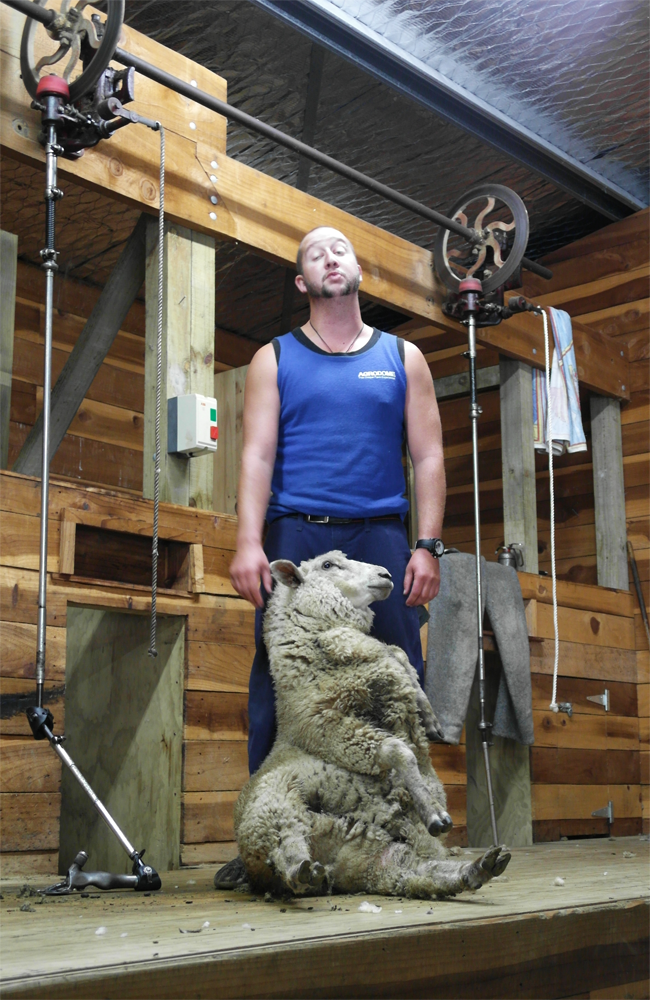 sheep about to be sheared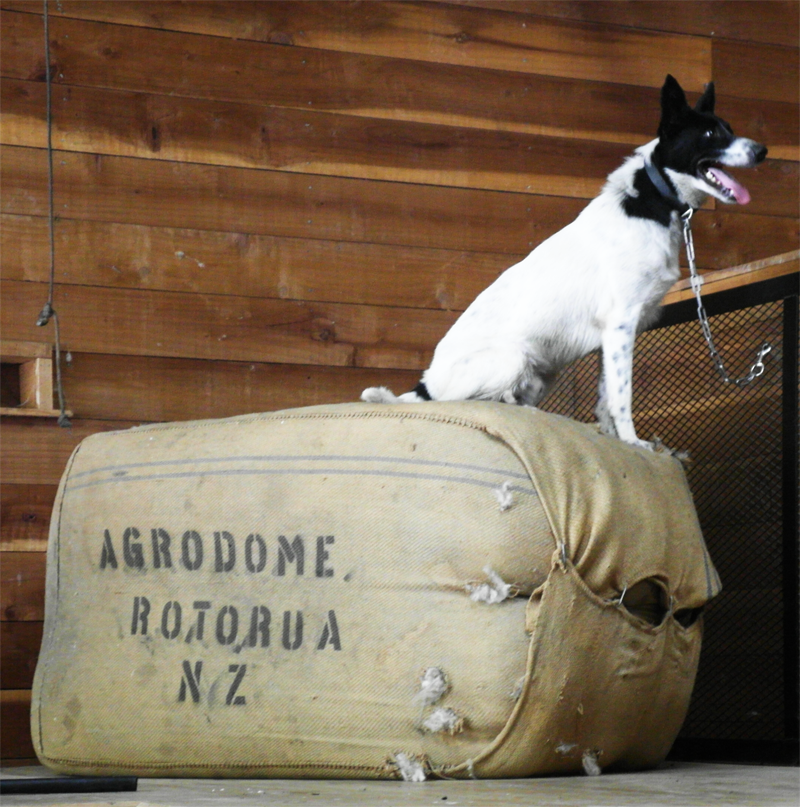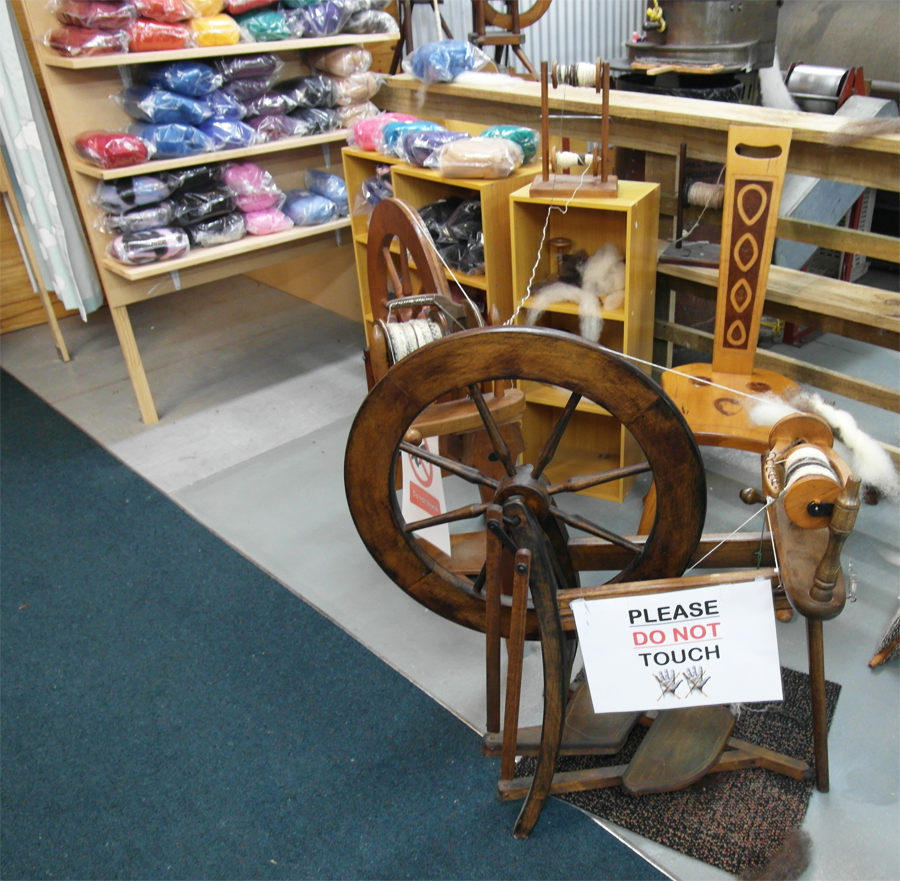 yarn maker tool in souvenir shop
Then the last stop was Te Puia to watch Maori cultural show, and visit the geyser and mud pool.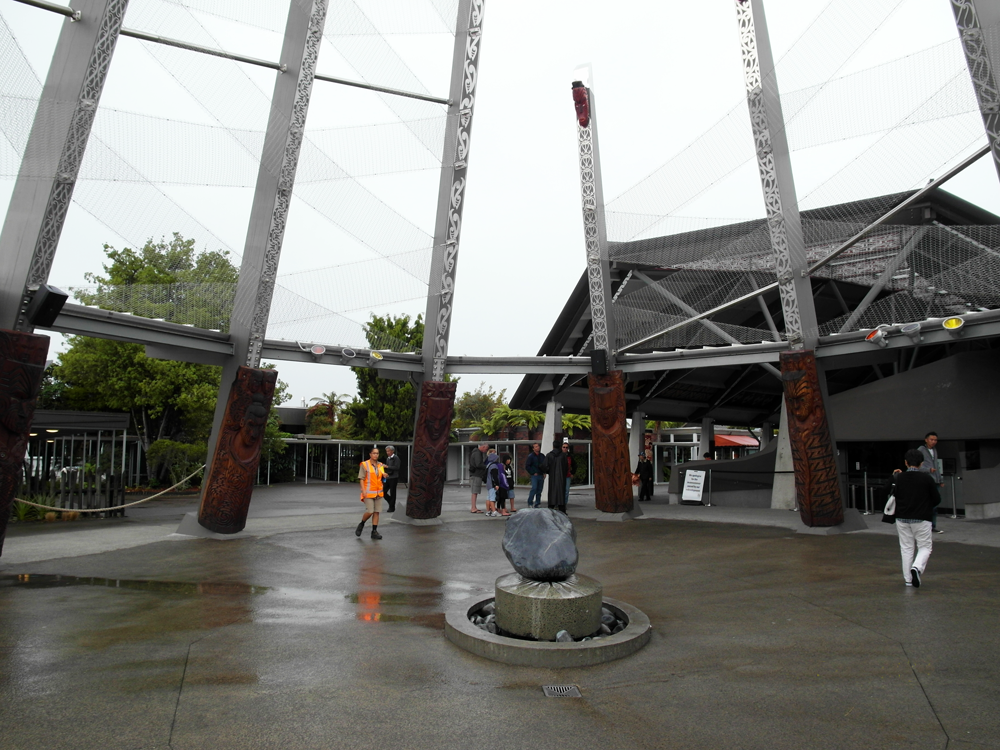 entrance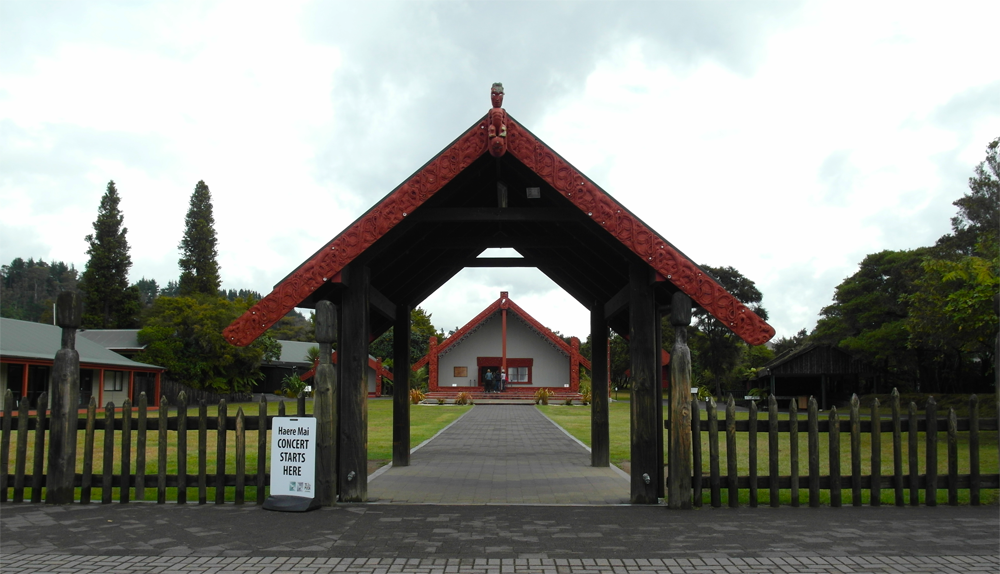 entrance to Maori cultural show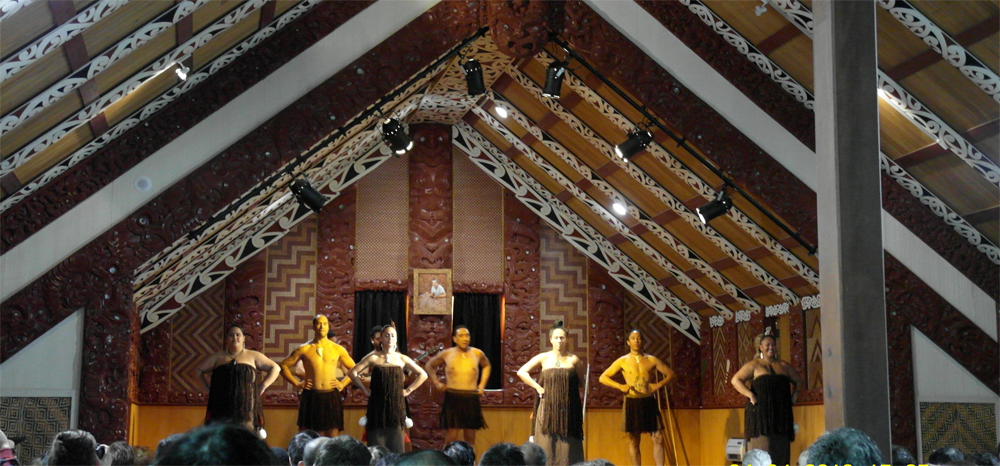 Maori cultural show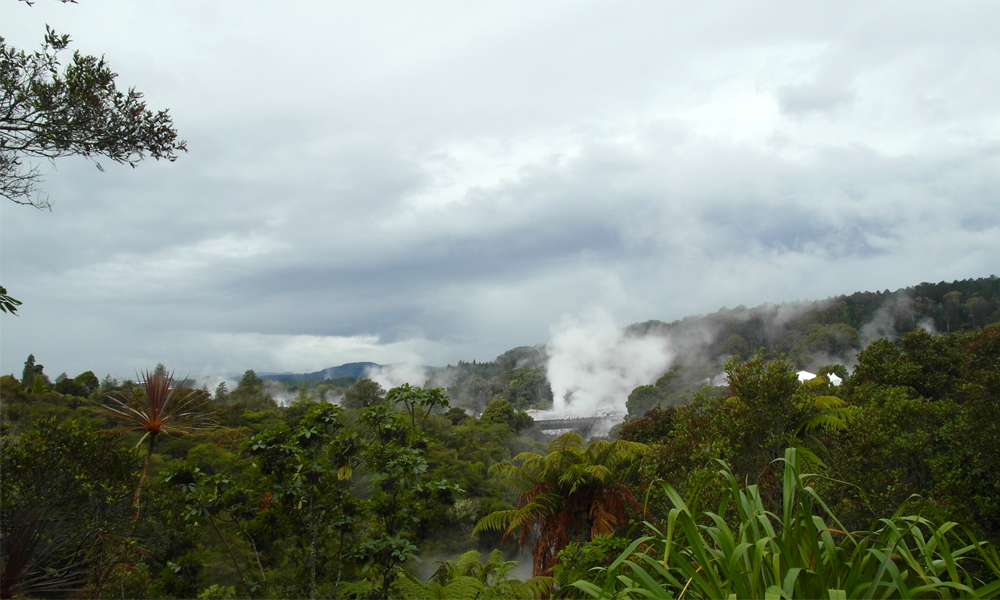 geyser from afar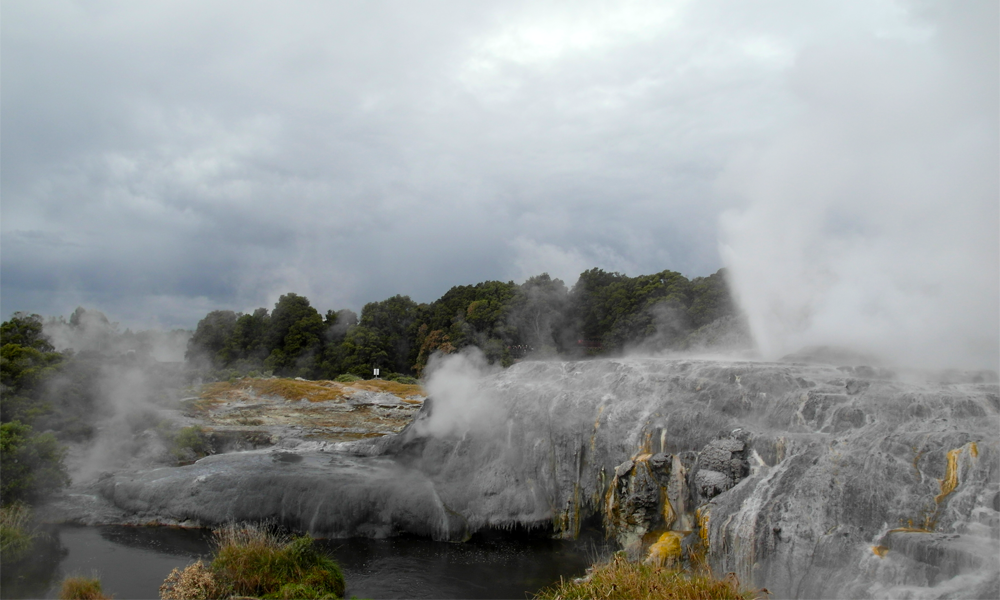 geyser up close
mud pool