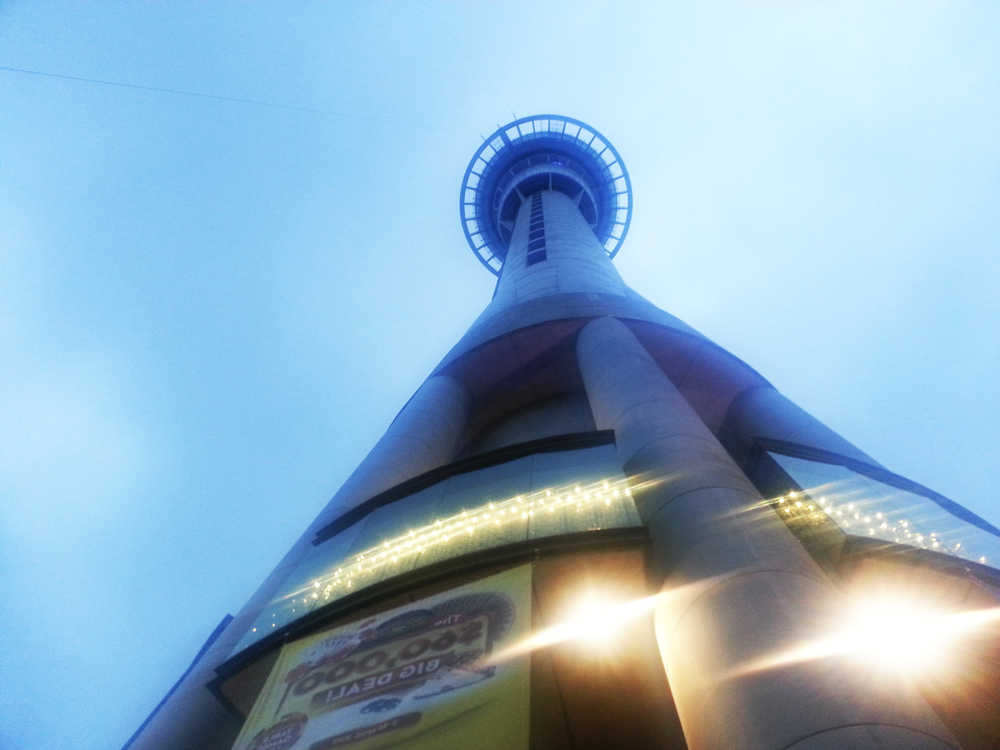 It was a cloudy day when I reached Sky Tower. Maybe that's why there weren't many people. I was going in early evening to watch sunset, but I suppose, with that kind of sky that day, there wasn't any sunset to watch... But it was my last night in Auckland, so I just had to go no matter what.
There are 2 kinds of tickets, one takes you to only up to Main Observation Level, while the other one is for up to Sky Deck (change to a different lift at the Main Observation level).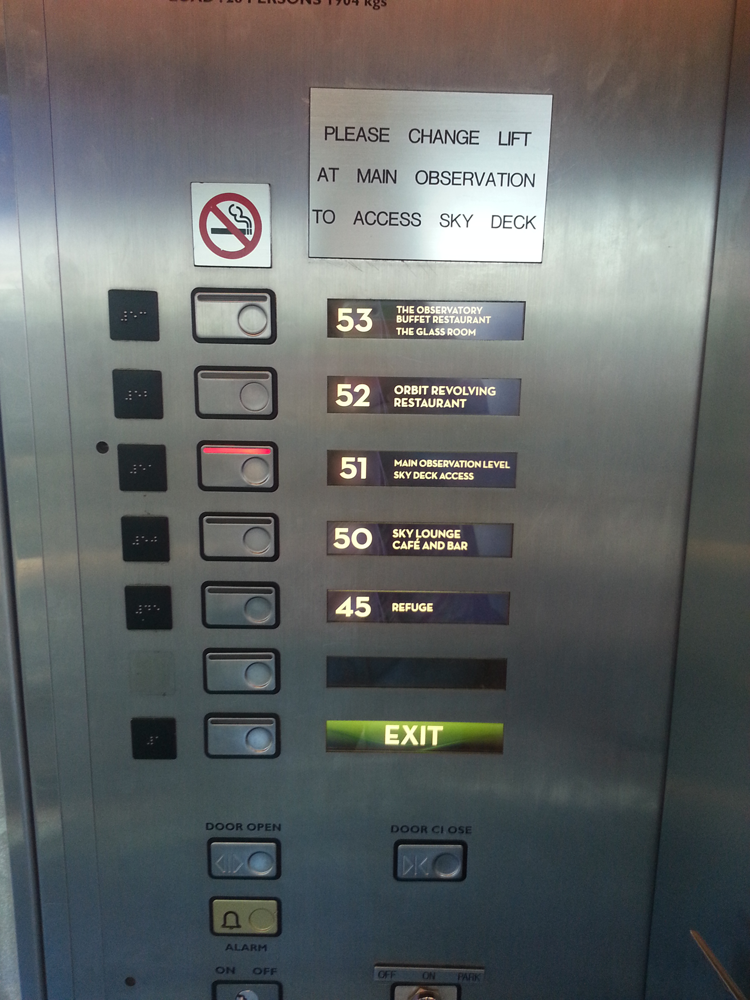 On the Main Observation level, there are some parts with glass floor. It was kinda scary to stand on top of it since I'm scared of height. But cmon! Might as well do it while I was there!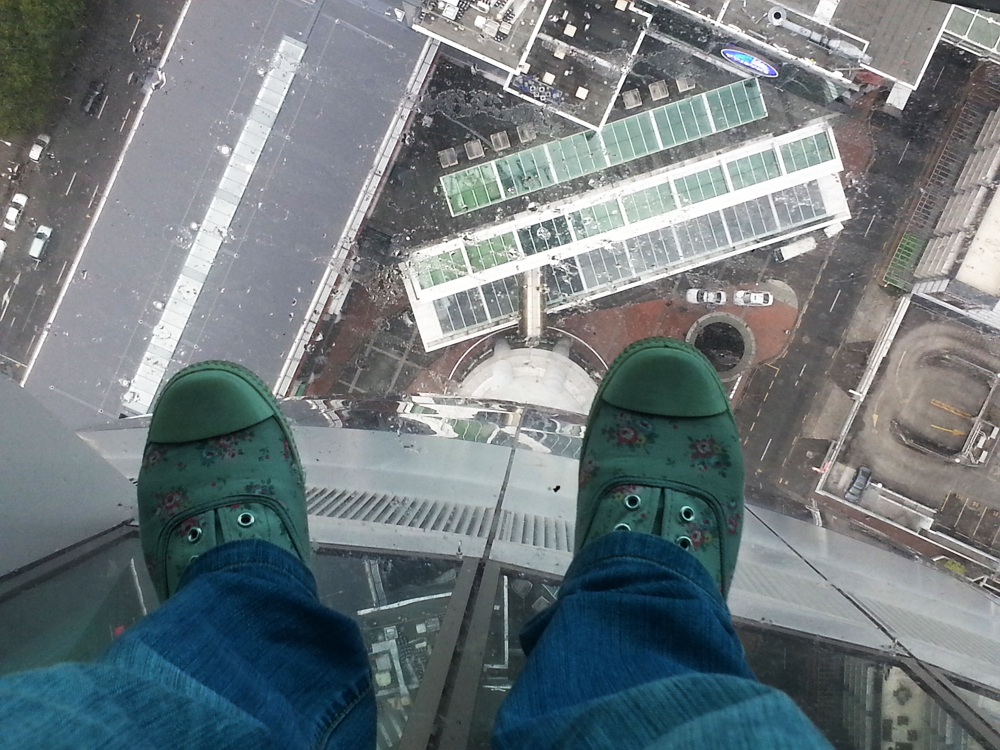 glass floor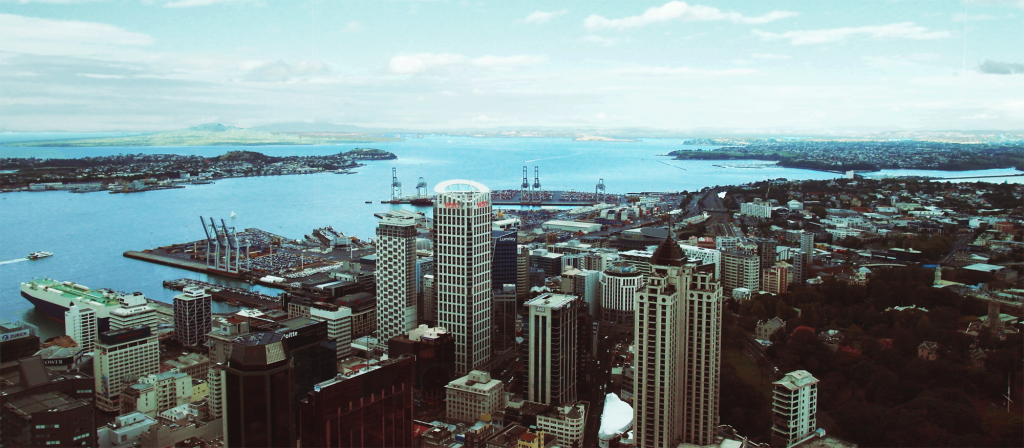 view from Sky Deck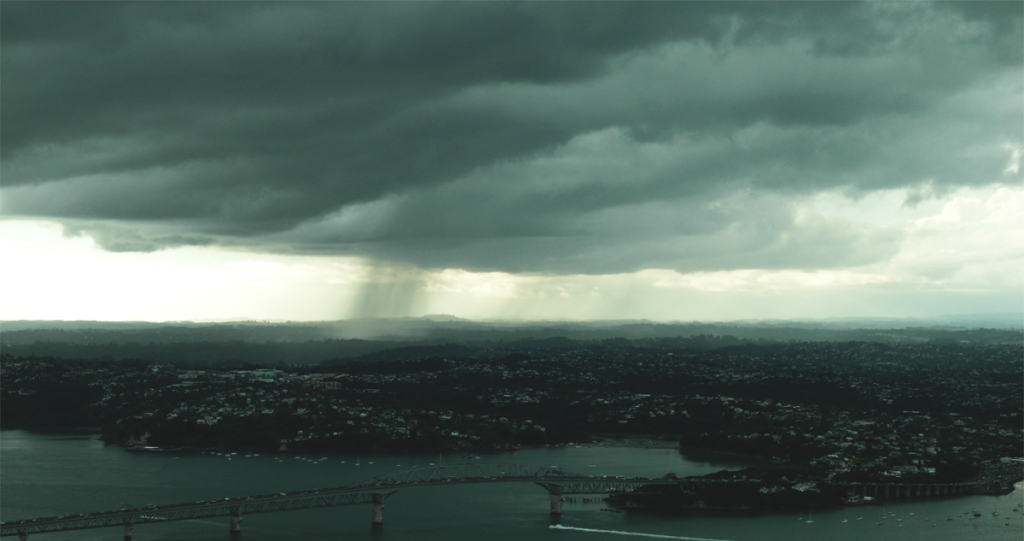 storm far far away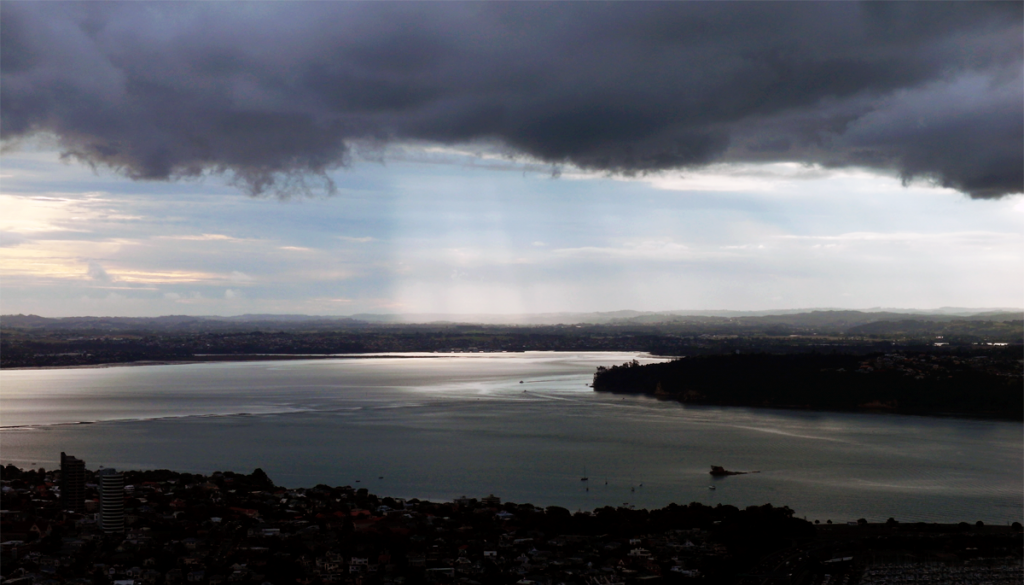 sun finally peeking out
When I was in the lift at Sky Deck, the lift didn't move even after the Lift Lady pressed the button. She took it very easy as if it happened before and talked to her walkie talkie. She opened the door and closed it again, and yet it still wouldn't move. So I decided to get out off the lift and spent some time again in the Sky Deck while waiting for the lift to work again.
However after few minutes, the same lady announced that the lift broke down and we (everyone on Sky Deck) would take the emergency stair to Main Observatory Level, which was 8 floor down. And so we did... and once I reached ground level, I saw the announcement that the Sky Deck was closed. Whew, good thing I came early, otherwise I wouldn't be able to get to Sky Deck.