When I first started on sewing, I remember that I had quite a slow start in finding local sewing/craft stores as the information available online wasn't much at that time so I only knew a huge Australian franchise store in one of the malls here, and though they offer a wide range of sewing supplies, I find that their price is more on the expensive side. So then I resorted to buying online, and since most of the online stores are in the US or UK (where sewing is much more popular), the delivery takes a while in which delaying the progress of my projects :(
But then I was lucky enough to find this store by accident. It sells all the stuff I need for my projects and almost every time I thought that I may have to buy something online, I go there and voila! - they carry it in their store :)
So this post is for all crafters and sewers in Singapore that haven't found a good local store for their sewing supplies needs!
The store name is
Sing Mui Heng
. There are 2 branches, in
Chinatown
and
Textile Centre
, and they now even have a new online webstore:
seweasy.com.sg
. Even though the items they carry are more or less the same, if you're looking for laces and cotton/linen tapes, the branch in Textile Centre carries wider range of them, while the one in Chinatown carries more fabrics, beads, bag making supplies, Brother sewing machine (and quite various presser foot) - and they also have sewing/quilting classes.
However, since today I went to the one in Chinatown, I post some pics of their branch there. Enjoy!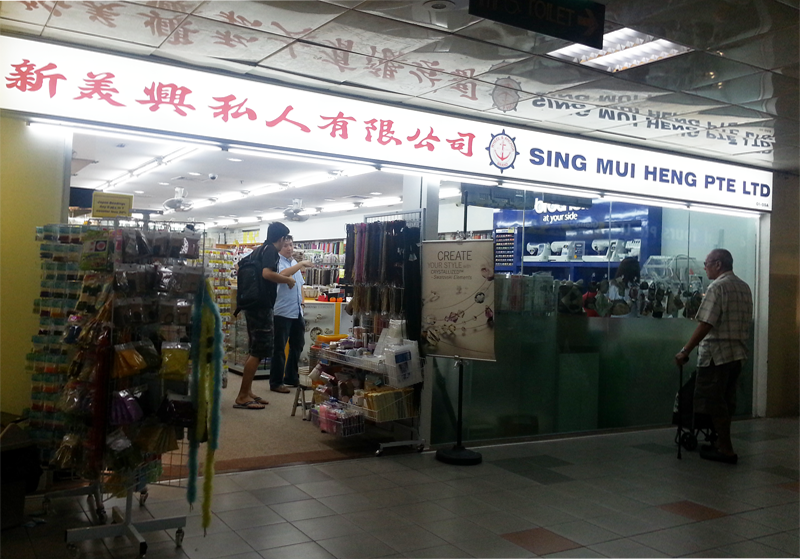 store front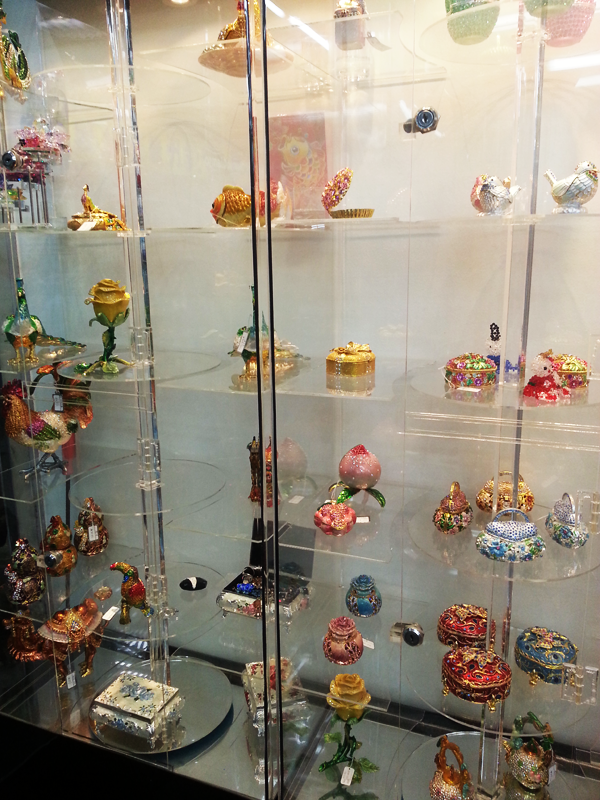 pretty display of Swarovski(?) decors
right after the entrance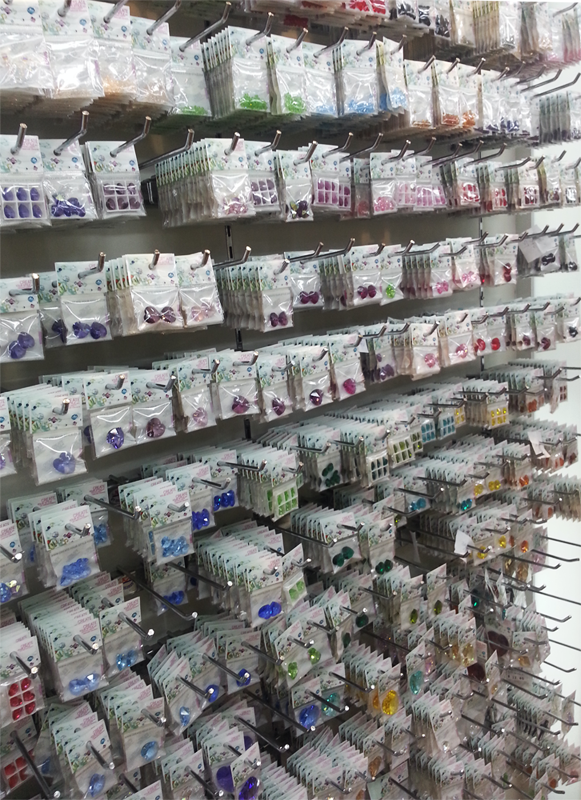 Swarovski crystals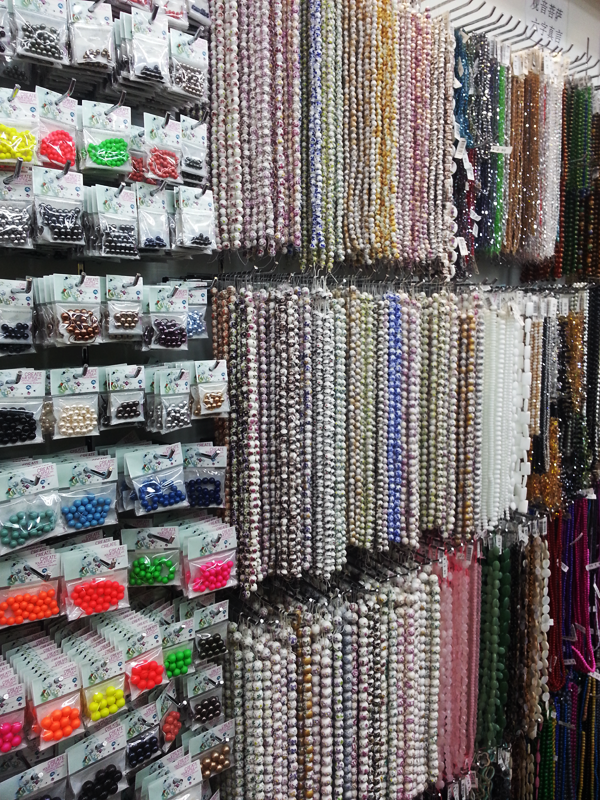 Beads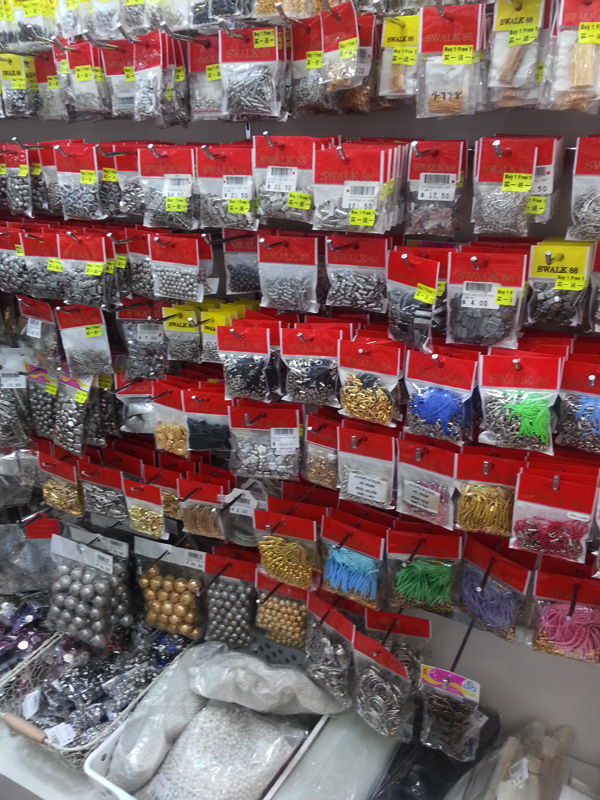 accessories making supplies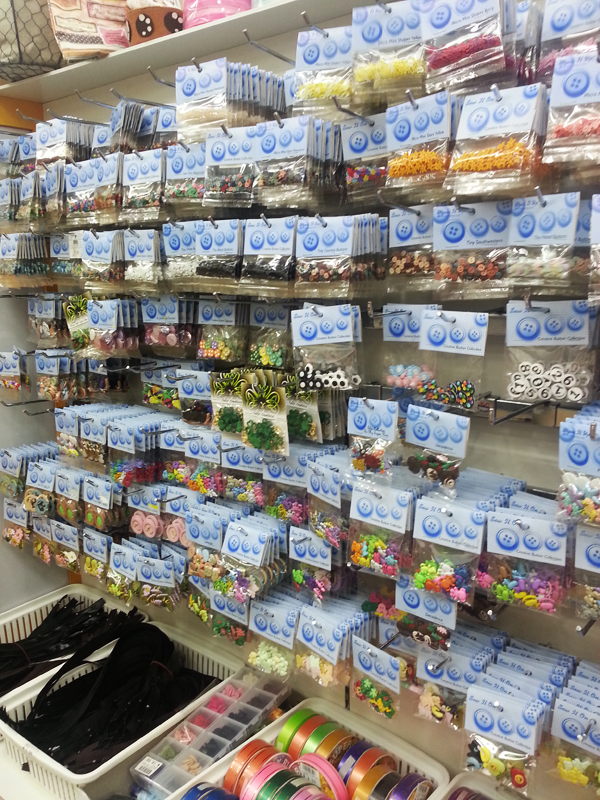 pre-packaged assortments of buttons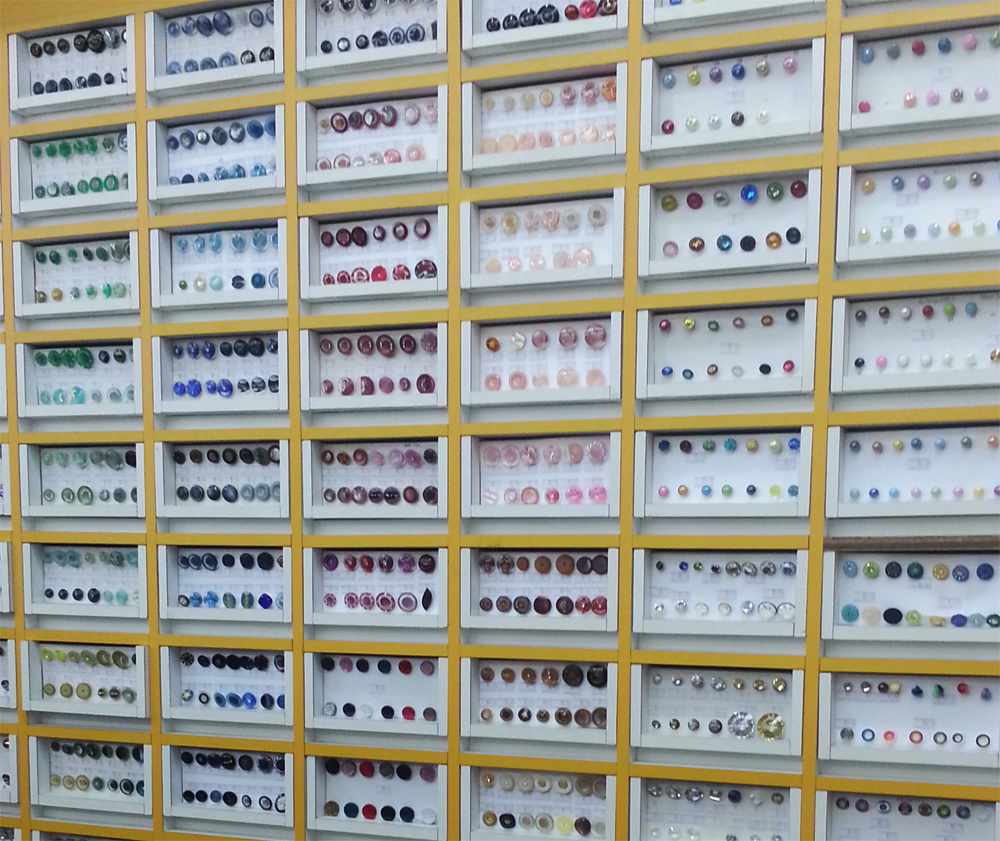 pick-as-you-like drawers of buttons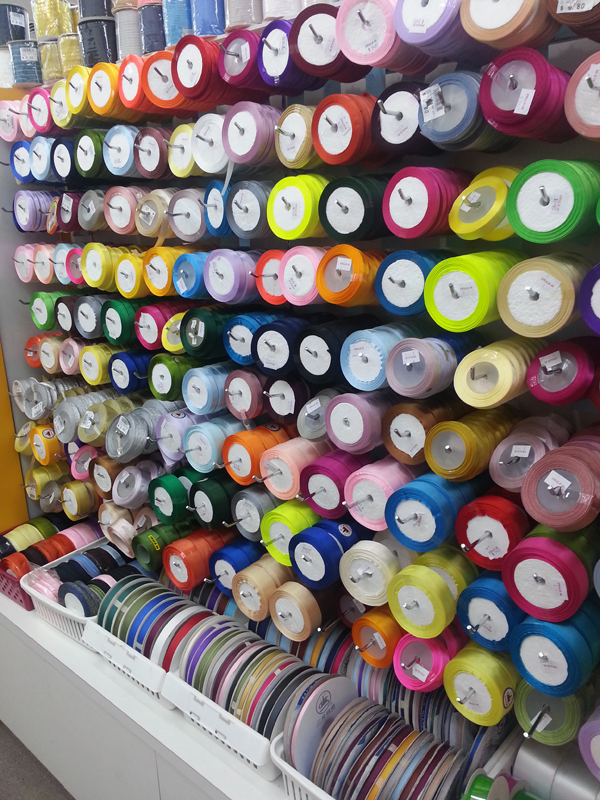 ribbons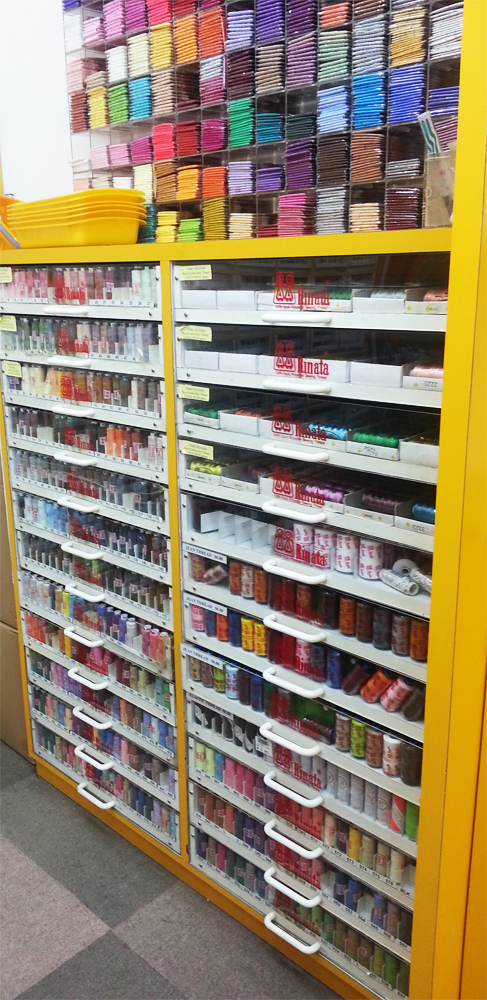 threads and bias tapes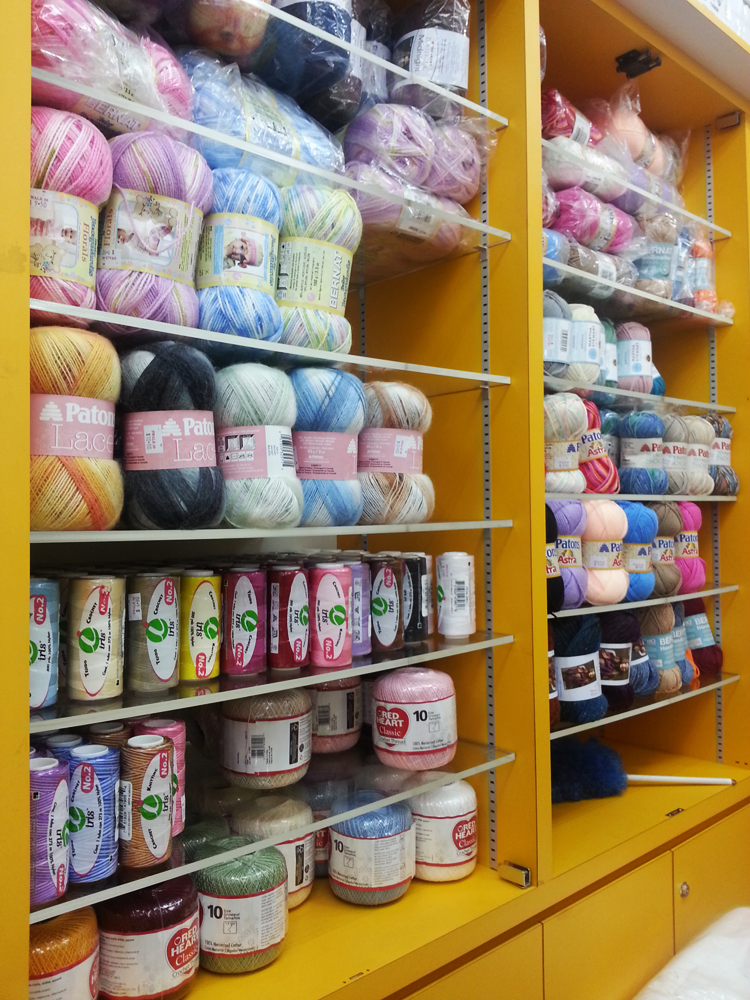 yarns and more threads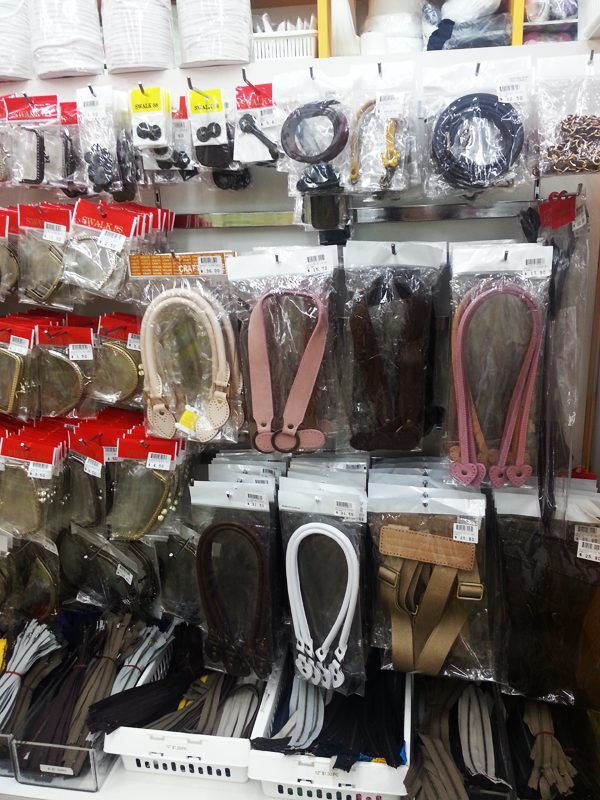 bag handles, frames and zippers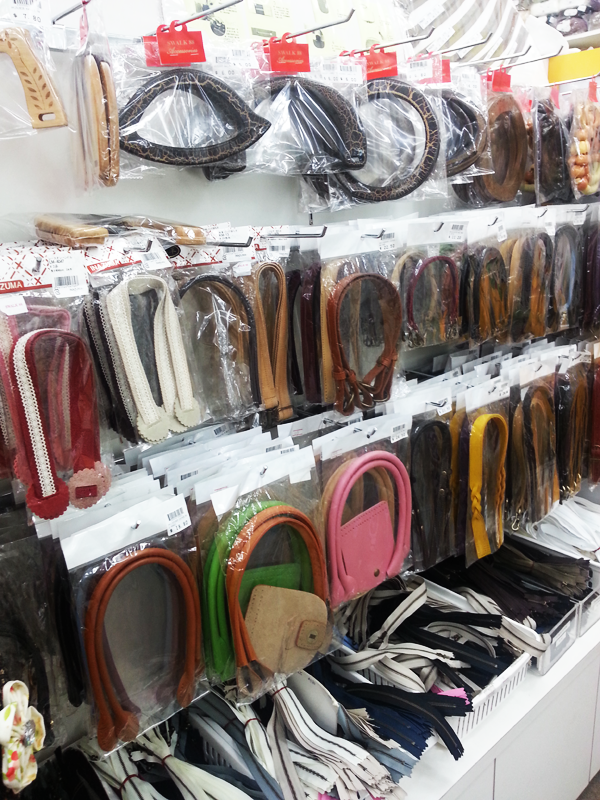 more bag handles and zippers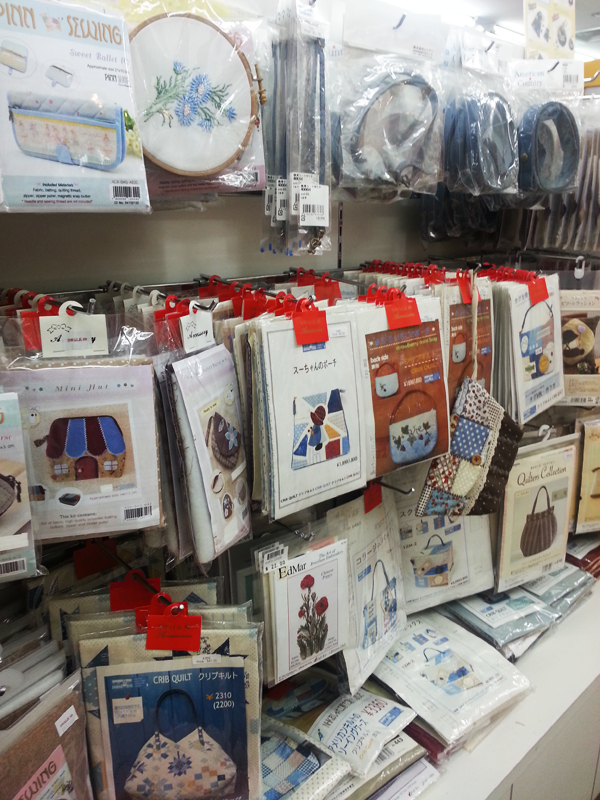 kits - purses, pouches and many more!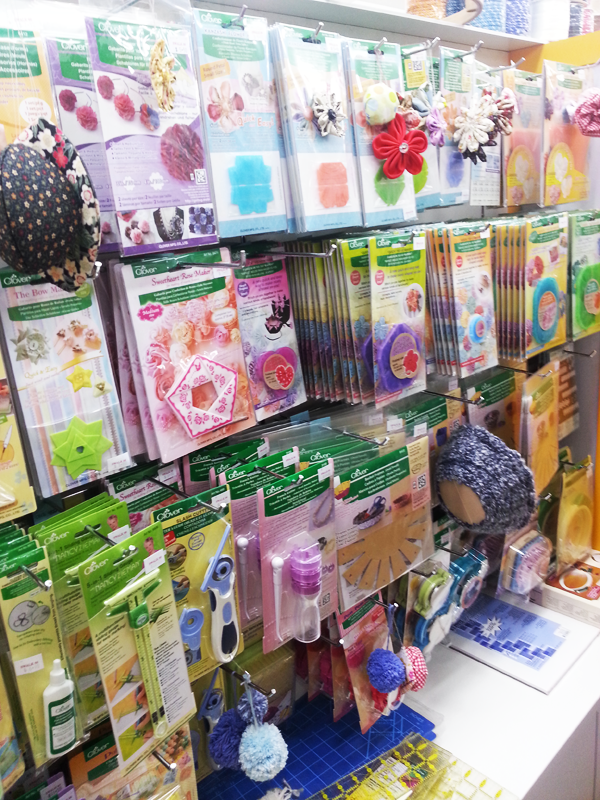 Clover's notions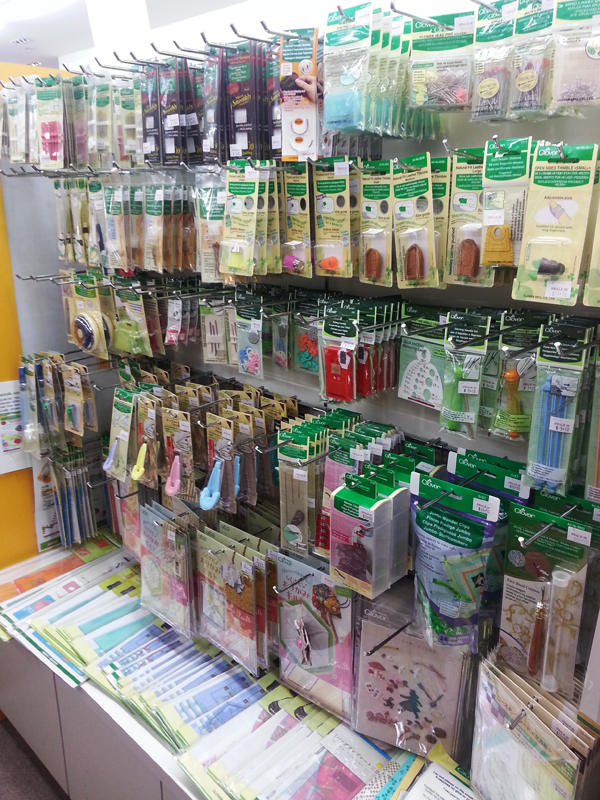 more Clover's notions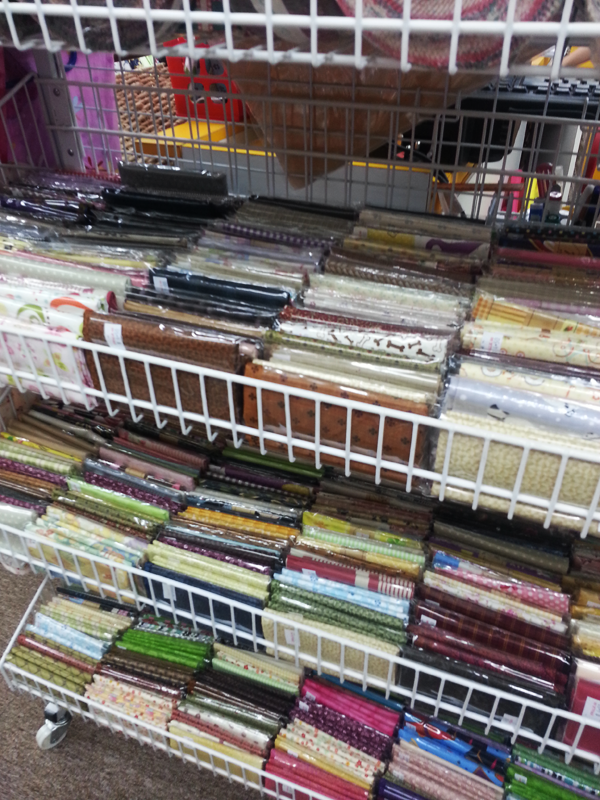 fat quarters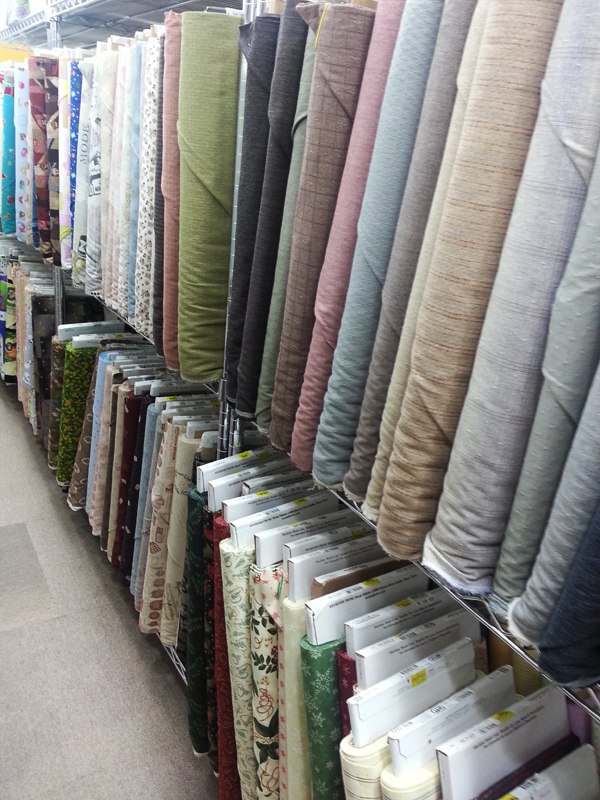 fabrics
more pretty fabrics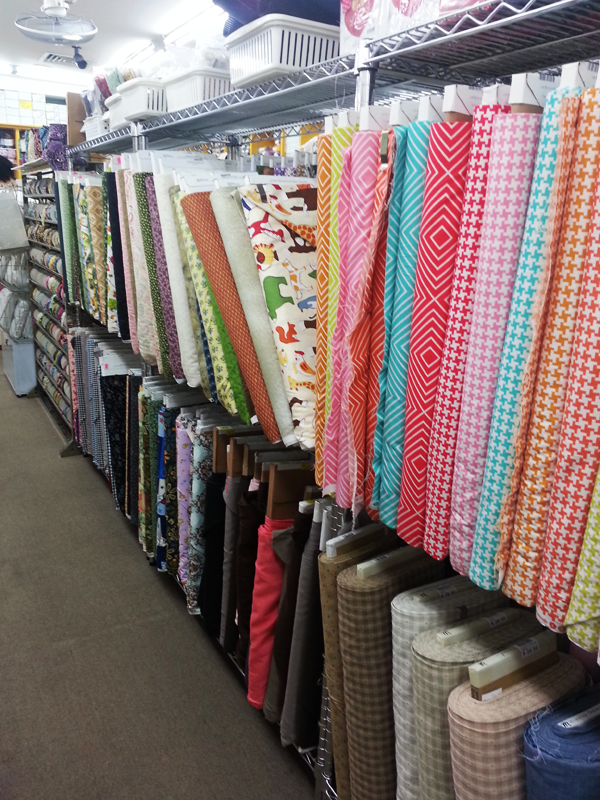 colorful fabrics!
Note: I heard that they just renovated the Textile Centre branch, I will post more pics once I have the time to visit them.