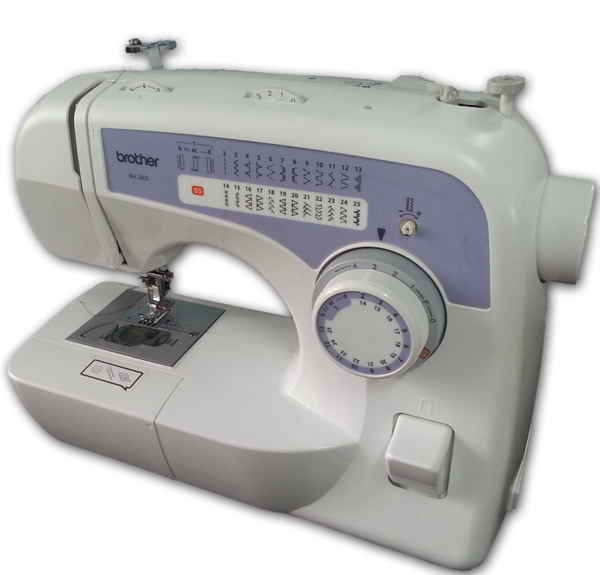 Okay... When I finally decided I wanted to try sewing, first thing I did was googling the basic supplies I needed to get me started. I can't count how many blogs or articles that I visited during those days, however I managed to get myself a list of what I should buy and I just thought of sharing to help those who is thinking of picking up sewing ;)
Note: I started sewing with interests in quilting, some of the the items may be more quilt-oriented... though in general, they all can be for general sewing.
First of all, you have to decide if you want to sew using machine or hand - this could be one of the biggest expense during the start of your new hobby, so it would be better if you get yourself a beginner sewing machine which would not drain your savings account. The price range for beginner sewing machines should be approximately 150-250 Singapore dollars (~120-200 USD) - depends on the brand, its features and also the number of stitches it can do. The most used stitch is basic straight stitch, so unless you're thinking of doing a lot of decorative stitching, machines with lesser number of stitches would do just fine.
Now, the notions...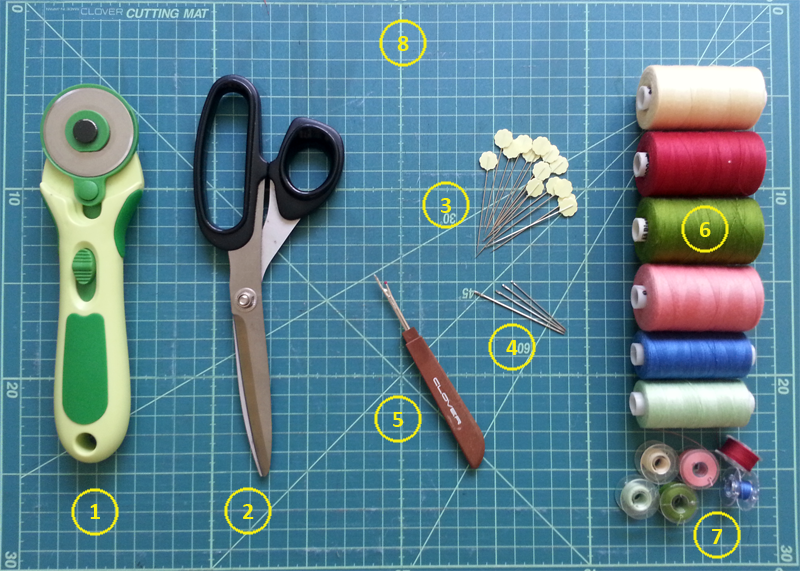 1. Rotary cutter: this is very helpful in cutting fabric in straight line, though you must be careful not to have your hand in the way, because the blade is very sharp.
2. Scissors: don't hesitate to invest in a good fabric scissors, it is extremely useful. Don't buy a cheap one because you will end up throwing it away after few months...

3. Sewing pins

4. Sewing needles

5. Seam ripper: as a beginner, you are bound to make mistakes and there will be many times that you need to undo the stitches and start all over again, so this is when the seam ripper serves its purpose ;)

6. Thread: oh colorful thread....

7. Bobbins

8. Self-healing cutting mat
9. Rulers
10. Measuring tape
11. Chalk/marking pen
That's it... And of course you can't start sewing without these...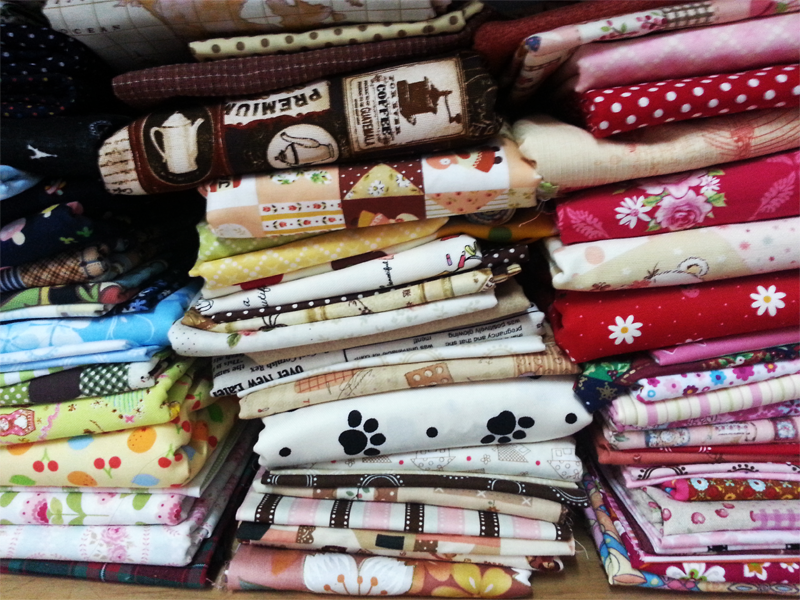 I have to admit, ever since I got into sewing, I have one new addiction... fabric shopping!
Oh, one more thing... these pretties could be useful to prettify our project ;)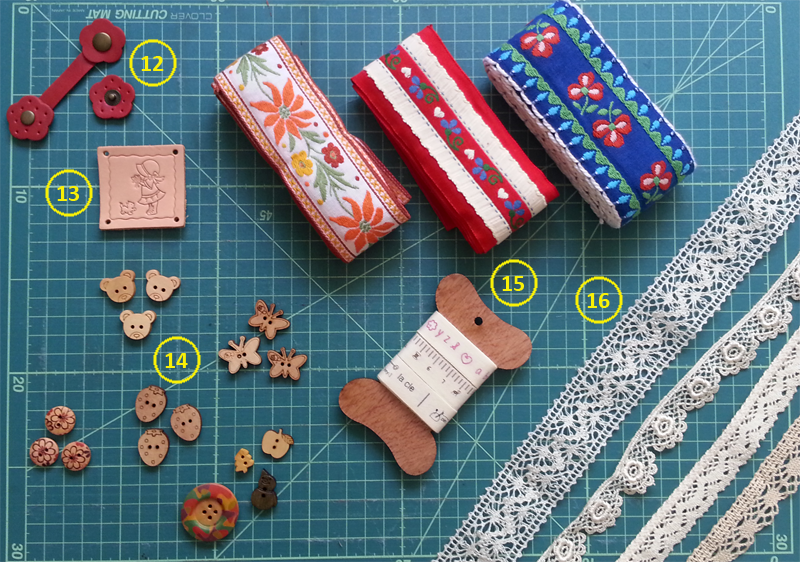 12. Leather snap button
13. Leather decoration patch
14. Assorted buttons
15. Cotton tapes, ribbons, etc
16. Laces
So, I think you're now good to go. I do hope this post can help! ;)
Good luck and welcome to the beautiful and creative world of sewing!