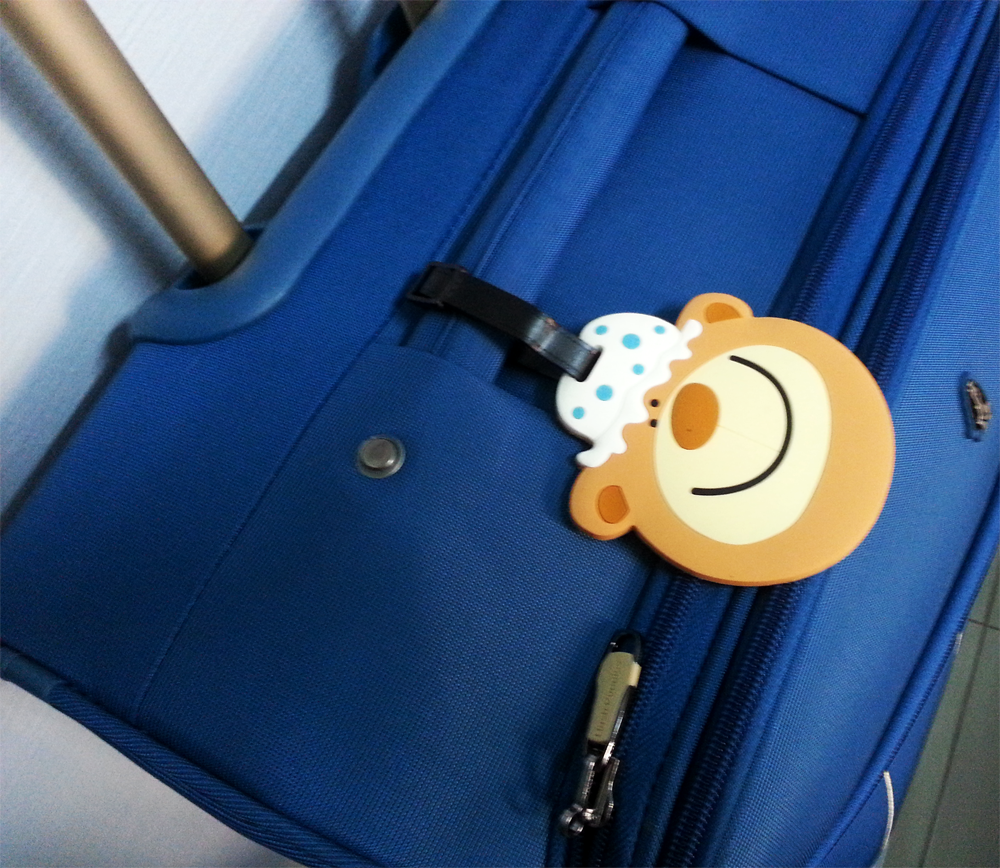 Cute luggage tag from a dear friend
Well, for the past one week I have been busy preparing for my upcoming one-month trip to New Zealand and Australia...
Yes, it was somewhat sudden, but as an Indonesian, I have to apply for New Zealand and Australia visas first before I can plan the detail of my trip, and since I had a history of my Europe trip got cancelled due to visa being rejected while I had already been in half-way of planning my trip, when I applied visa for both Australia and New Zealand, I avoided all kinds of planning, or even conversations that may touch the subject of vacation, Australia, and New Zealand.
And true to be told, I was kinda touchy for few weeks while waiting for the outcome of my visa, and I might have been snappy towards few of my friends... *so sorry for that dear friends :(
Anyway, end of last week I came to NZ embassy to collect my visa and only since then I dedicated most of my time to do all the travel planning, and now I can say that all of them are done and I'm (almost) ready to fly tomorrow evening~ yay!!
So.. let's see...
passport and visa
✓
print out of all accommodation and day tour/flight bookings
✓
a copy of passport and visa (just in case)
✓
maps
✓
cash
✓
medicine
✓
travel adapter and ipad/phone charger
✓
camera
✓
toiletries
✓
clothes... what can I say... I still have few clothes hanging outside waiting to dry so that I can pack them up and put it into my blue luggage
This trip is actually going to be my first long vacation that I have to basically take care everything myself. I had planned (and quite successfully done) several trips, but none of them were longer than a week, while this trip to NZ and OZ is going to be for one whole month!!! I'm totally excited, thrilled, and somewhat nervous about this trip! I just hope everything will be just fine - wish me luck!
PS: This is something I'm kinda proud of :D I printed everything needed to be printed, then I tagged each of them with paper tape (so that it's easy to pull out) and put them in a transparent file folder with dividers, take a look: