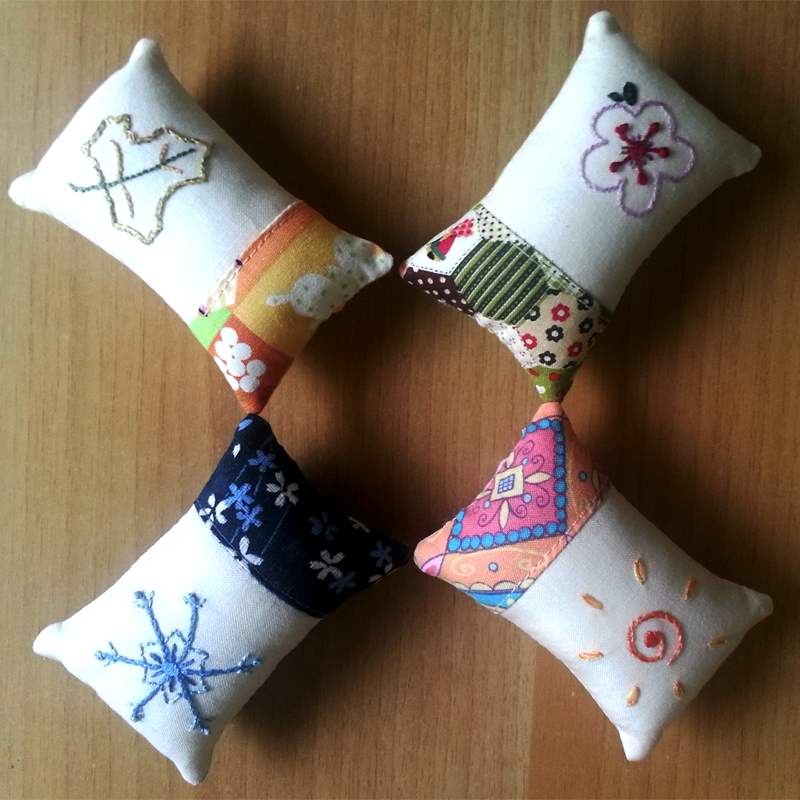 It's time for free tutorial and pattern!
I had an idea of creating a set of pin cushions (what's with me and set of this and that?!?), and the first thing that went to my mind was 4 seasons: spring, summer, autumn and winter.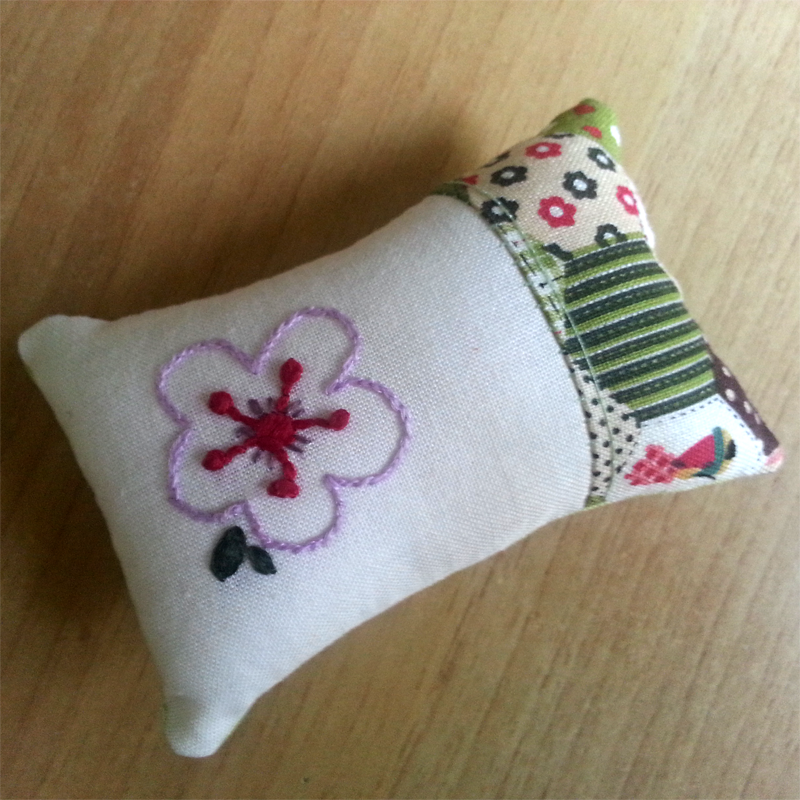 Spring - Flower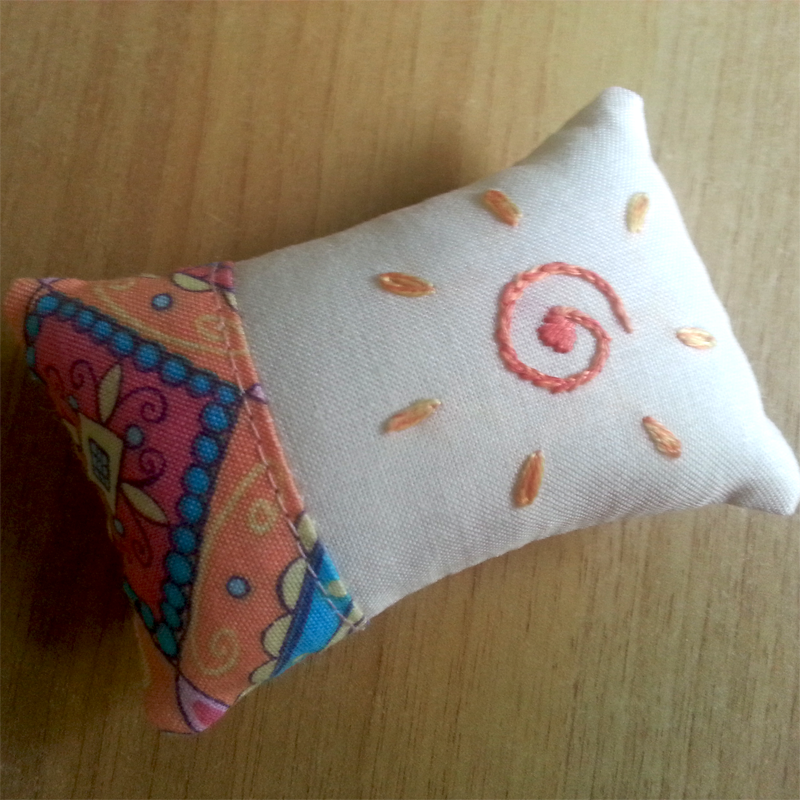 Summer - Sun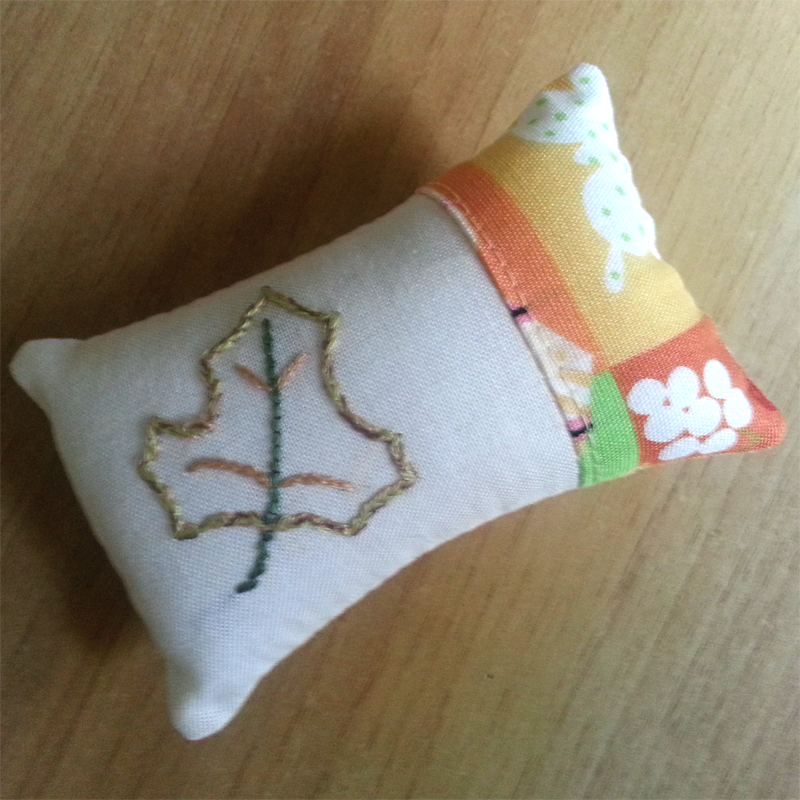 Autumn - Maple leaf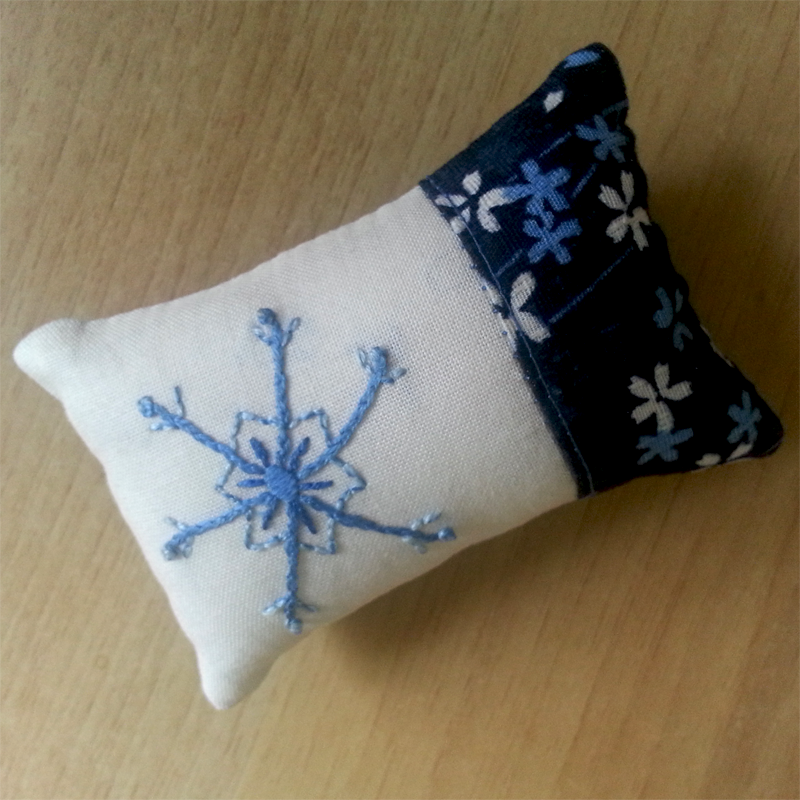 Winter - Snowflake
Aren't they cute??
Their size is 9.5 cm x 6 cm, and they are ready in my Etsy shop.
Do visit my shop!
http://www.etsy.com/shop/LizciousnessAbound
And if you want the tutorial and pattern, here it is:
https://docs.google.com/file/d/0B67ULnNddDMtaVVYNDNtaElQd3c/edit?usp=sharing
Enjoy~
PS: As my birthday is in July, use coupon code BDAY2013 for your purchase at my Etsy shop to entitle you 10% discount!